Leyland: No confidence lost in Valverde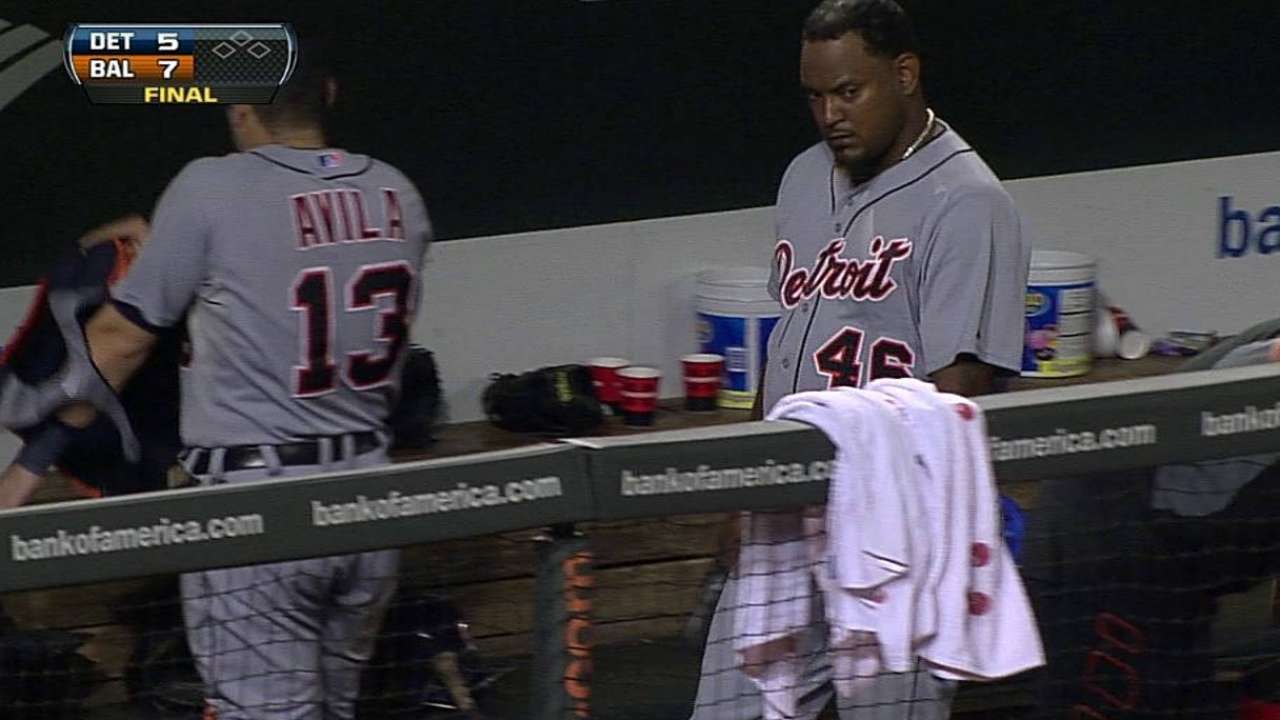 BALTIMORE -- Jose Valverde will turn the page. So will his manager.
Despite Jim Leyland expressing frustration over a game his closer let get away in the ninth inning Friday, Valverde's status moving forward was never in question.
"He's done a good job so far," manager Jim Leyland said Saturday. "He let one get away last night."
Friday's was the second blown save in seven opportunities for Valverde. His numbers were strong going in, with a run on three hits over 12 innings. His four walks were a concern, but he hadn't walked anyone in his previous four outings. His 11 strikeouts were arguably a surprise while he tries to work in his splitter.
A hanging splitter set up the first of two home runs in the ninth inning Friday night, a Nick Markakis solo shot.
A couple weeks ago, Leyland warned that Valverde was still not in pitching shape, even though he was in physical shape. That, he said, is no longer the case.
"There's nothing wrong with Valverde," Leyland said. "I think he's ready to take his times when you call on him."
Jason Beck is a reporter for MLB.com. Read Beck's Blog and follow him on Twitter @beckjason. This story was not subject to the approval of Major League Baseball or its clubs.