Roenicke gives Gomez day off to rest back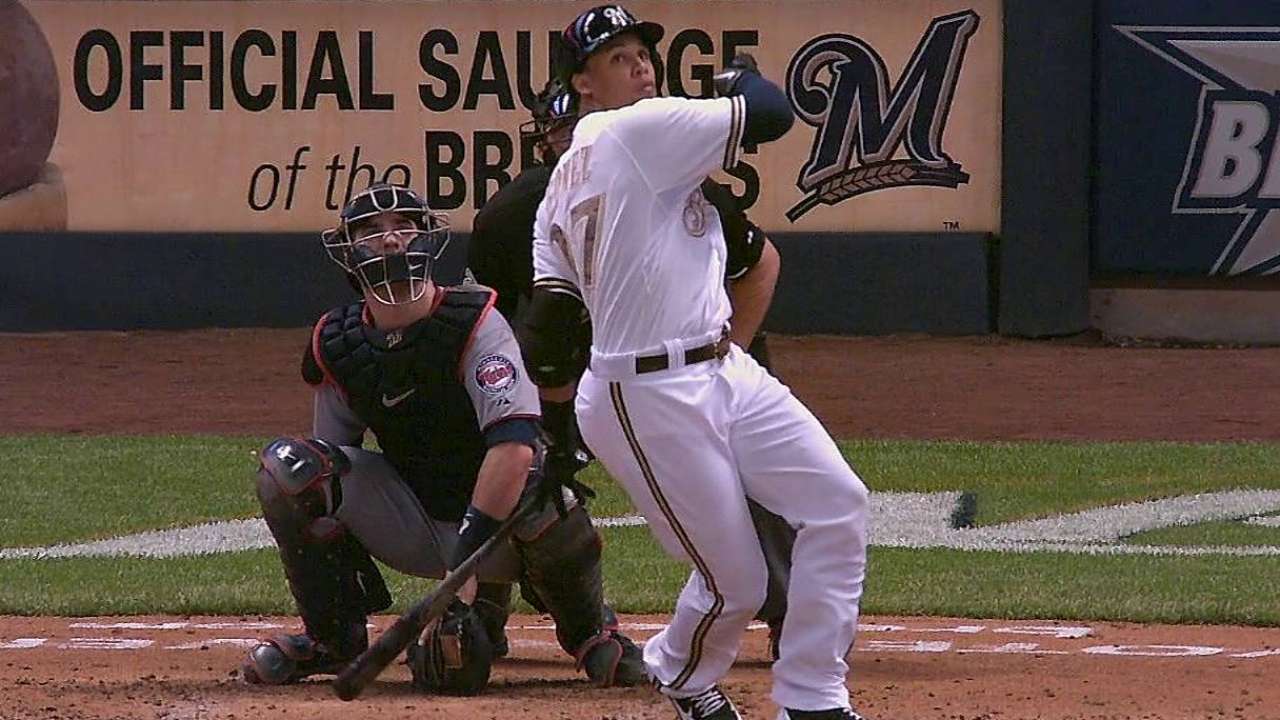 PHILADELPHIA -- Brewers manager Ron Roenicke is carefully managing some of his hot hitters' workloads amid the usual bumps and bruises of a long baseball season, and Saturday that meant giving center fielder Carlos Gomez a chance to rest his balky back.
"Somewhere along the line, we were going to give him a day off," manager Ron Roenicke said. "He's playing a lot. He's a little banged up and could use a day."
Gomez was nursing a number of other small ailments, including a still-sore wrist from a hit by pitch during the Brewers' last homestand.
"[Shortstop Jean] Segura is in the same spot," Roenicke said. "He's fine to play, but he's banged up too, and if I could get him a day somewhere, I'd like to give him a day."
Segura was struck on the left hand by a pitch in Minnesota this week.
Both Segura and Gomez have been consistent contributors to what has otherwise been an inconsistent Brewers offense. Segura entered Saturday with a National League-best .354 batting average and 74 hits, and Gomez was eighth in the league with a .321 average.
Adam McCalvy is a reporter for MLB.com. Read his blog, Brew Beat, and follow him on Twitter at @AdamMcCalvy. This story was not subject to the approval of Major League Baseball or its clubs.