Tigers dodge the heat, skip BP in Baltimore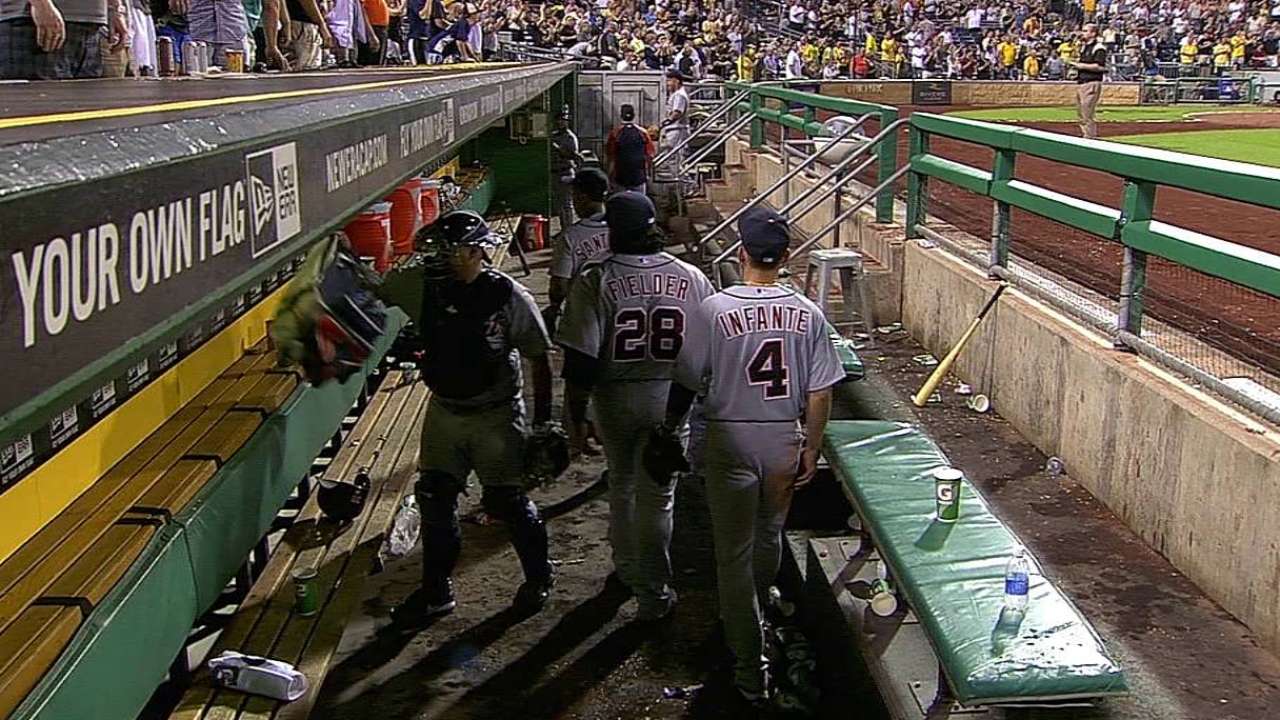 BALTIMORE -- The combination of temperatures in the 90s at Camden Yards and an extra-inning game Thursday night in Pittsburgh led the Tigers to skip batting practice before Friday's series opener against the Orioles. In the midst of a difficult stretch, the idea of keeping players fresh took precedence over any idea of hitting extra in the midst of offensive struggles.
Hitters could still hit in the cage if they wanted. The team just wasn't going to bring hitters outside in the heat for it on Friday.
Manager Jim Leyland has his own views on extra batting practice, he admitted, but he keeps out of it.
"I don't discourage it or encourage it," he said. "I have my own beliefs, and my own beliefs don't coincide with a lot of people's beliefs, to be honest with you.
"I think guys that are playing every day, personally, I think they hit way too much. I think they take too much batting practice, too much soft-toss, too much [hitting in the] cage, too much live BP. But that's just my opinion. I'm not saying I'm right. It's a tricky thing now. I think it's just something that's become more of a habit."
Leyland has said in the past that extra batting practice has taken on the perception as a panacea for struggling players.
"In fairness to everybody," Leyland said, "I think what happens is if players are struggling a little bit, then they don't want to give people the impression they're not working hard. The hitting coach doesn't want to give somebody the impression he's not working hard.
"Everybody thinks it's the cure-all to hit extra every time you don't hit. I don't personally buy that myself."
Jason Beck is a reporter for MLB.com. Read Beck's Blog and follow him on Twitter @beckjason. This story was not subject to the approval of Major League Baseball or its clubs.