Florimon impresses Twins with overall progression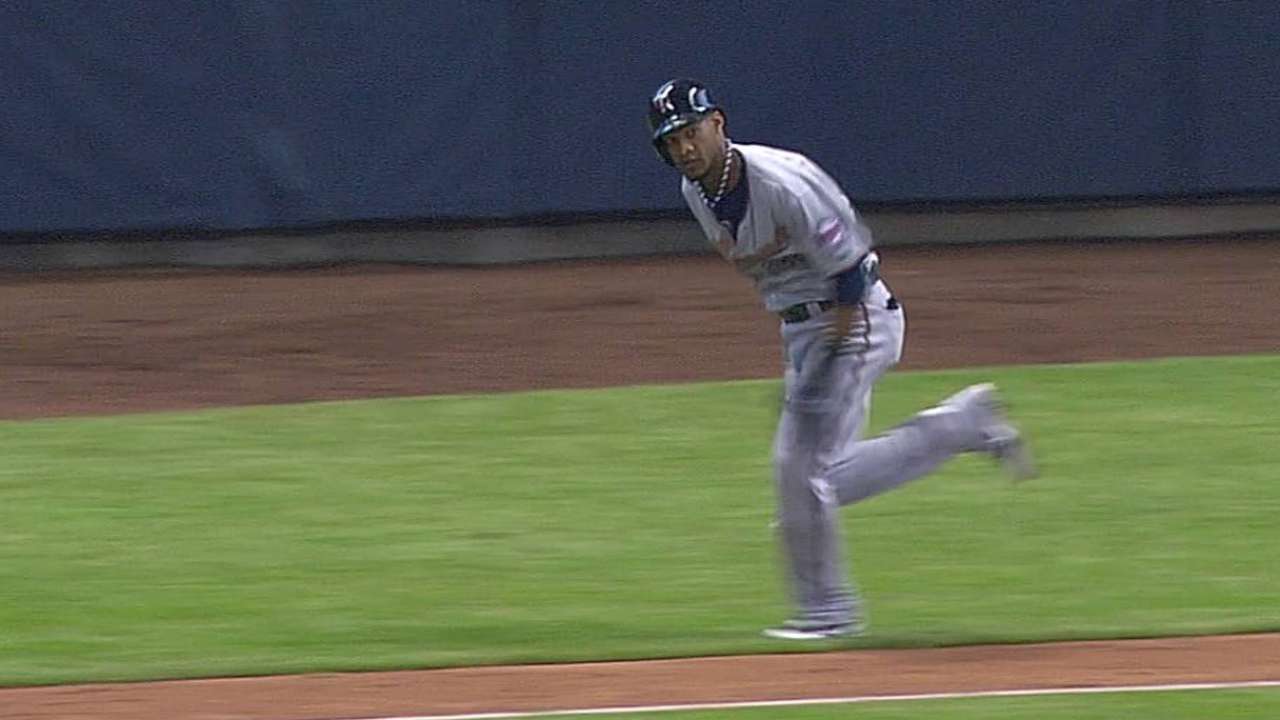 MINNEAPOLIS -- Twins manager Ron Gardenhire said Friday that he's enjoyed watching shortstop Pedro Florimon make progress in his first full season as the club's everyday shortstop.
Florimon, 26, saw time at shortstop last year late in the season, starting 38 games at that position, but he entered this season as the club's primary shortstop for the first time in his career.
Florimon has excelled with the glove according to advanced defensive metrics, as he ranks first in Range Factor and eighth in Ultimate Zone Rating among Major League shortstops. Among more traditional stats, he ranks second among shortstops in double plays turned and has just four errors -- none since April 26 -- in 213 total chances.
"It's been impressive watching him play and grow here," Gardenhire said. "He's making the routine plays and the great ones. It's been fun to watch."
Florimon has also shown improvement at the plate, hitting .250/.328/.353 with two homers, 17 RBIs and six stolen bases. For comparison's sake, the Major League average for shortstops is .255/.309/.380 this year.
"He's confident at the plate," Gardenhire said. "He's come up with a lot of big hits and uses the field better. I think you can see the confidence in him. He's pretty sure of himself right now and isn't looking over his shoulder wondering if he'll be sent out. So that's a big step for a young player."
Gardenhire added that he's hoping that Florimon can continue to improve and take hold of the position, which has been a revolving door of sorts for the Twins in recent years.
"I'm all for it," Gardenhire said. "I like having him out there. I'd like to have a shortstop and keep him there, and unfortunately we haven't been able to do that. I like to have consistency out there."
Rhett Bollinger is a reporter for MLB.com. Read his blog, Bollinger Beat, and follow him on Twitter @RhettBollinger. This story was not subject to the approval of Major League Baseball or its clubs.