Mauer back at catcher with extra protection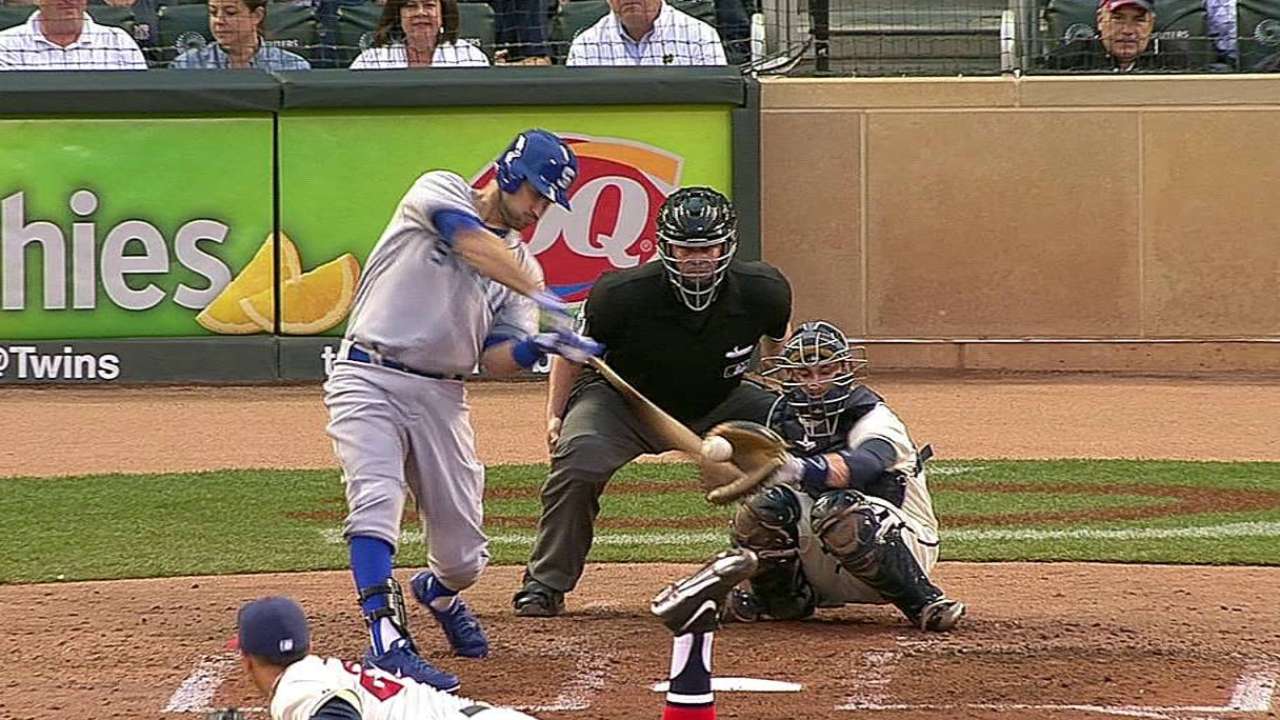 MINNEAPOLIS -- After serving as designated hitter for two straight games, Joe Mauer returned behind the plate against the Mariners on Friday and debuted a new catcher's helmet to protect himself from foul tips.
Mauer, who last caught on Tuesday in a 14-inning game in Milwaukee, estimated he's been hit in the mask by about 15 foul tips this year. So he's trying out a new catcher's helmet that's based on the design of the improved batting helmets.
"Rawlings has been doing the batters' helmets and the concussion helmets, so it's just a prototype where they want the catcher's skullcap updated," Mauer said. "This year in particular, I've taken a lot of shots off the head and a lot of other places. Catchers are in the line of danger more than a hitter, I think, so it's good to see make those adjustments."
Twins manager Ron Gardenhire has noticed that Mauer has been taking a beating behind the plate this year, and he was happy to hear that Mauer received an improved catcher's helmet.
"Hopefully that'll help him," Gardenhire said. "He's been asking for one and they've been working on different models, so that's probably going to help him out. Yes, he's been taking a lot of foul tips, but he's a big target, and big targets get hit. I think all catchers get a lot of foul tips in this game. It's a part of the job. He deals with it."
Rhett Bollinger is a reporter for MLB.com. Read his blog, Bollinger Beat, and follow him on Twitter @RhettBollinger. This story was not subject to the approval of Major League Baseball or its clubs.