Nominate a field through Chevy's Diamonds & Dreams
Program looking to find the next targets across country for refurbishing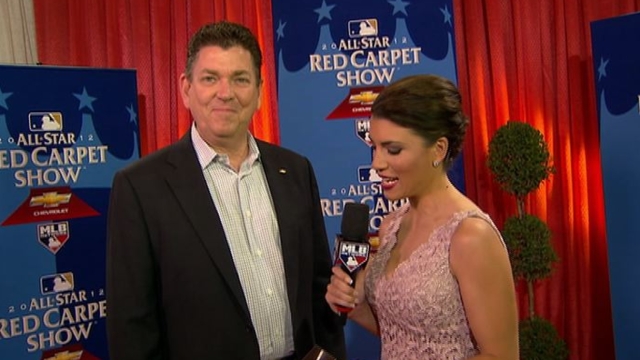 If your local youth baseball field is covered in weeds, has a backstop dating back to a post-World War II heyday, is shimmering with standing water, looks like a rock quarry, has no real pine to grab, lacks basepaths or a pitcher's mound or pretty much anything that really makes it feel like a modern diamond, then you are in a position right now to help.
The next generation of Major League Baseball hopefuls deserves better.
Forty-two youth baseball fields across the U.S. have received makeovers in the last three years thanks to Chevrolet's Diamonds & Dreams program, and entries are underway through July 31 to find the next targets for refurbishing and supporting America's communities. If you nominate a field at chevybaseball.com, you also will be able to enter for a chance to win a 2014 Chevrolet Impala.
"Every young person should have the chance to play ball on a well maintained baseball diamond, and we offer them a chance to get one," said Mike Weidman, Chevrolet national promotions manager. "From the back yards to the big leagues, Chevrolet is committed to community and youth baseball and giving back to where our customers live, work and play."
Renovations of the winning field will be administered through Ripken Design, a division of Ripken Baseball, owned and operated by Hall of Famer Cal Ripken Jr. and MLB Network analyst and longtime Oriole Billy Ripken.
"I am very happy that our relationship with Chevy continues to grow," Cal Ripken said. "In this phase of my life, it is all about making a positive impact on kids and growing the game at the grassroots level. You can do good things on your own, but with partners like Chevrolet you can do so much more, and we appreciate the fact that they utilize our company to help them with this tremendous and much-needed effort."
As an example of the fruits of this program, look at what happened on May 6 at North Pines Middle School in Spokane, Wash. Students there reacted in ecstasy when they were gathered and informed by their local KXLY Extreme Team and Hometown Chevy dealer that their school's field, some 60 years old, had been chosen for a makeover.
"I'm here to tell you that the Hometown Chevy dealers and the Extreme Team have had a contest for the last month to find a baseball diamond to rebuild and it is yours," KXLY anchor Mark Peterson told them.
Work began a week later, and last week was a big reveal for locals. North Pines Middle School staff, varsity players and others pitched in during the makeover so it feels like a collaborative effort, with a sense of pride. There is even a "snack shack" now. The transformation really is dramatic, and the bottom line is that more kids are going to want to play baseball there.
As the official vehicle of MLB, Chevrolet has continued its support of MLB to youth baseball players in communities across the country through the Chevrolet Youth Baseball (CYB) program. In its eighth year, CYB has helped raise funds to aid local teams, affecting more than three million young people in communities across the country. This year, more than 1,600 Chevrolet dealers are back participating.
Mark Newman is enterprise editor of MLB.com. Read and join other baseball fans on his MLB.com community blog. This story was not subject to the approval of Major League Baseball or its clubs.