Dental complications affect Alvarez, Tabata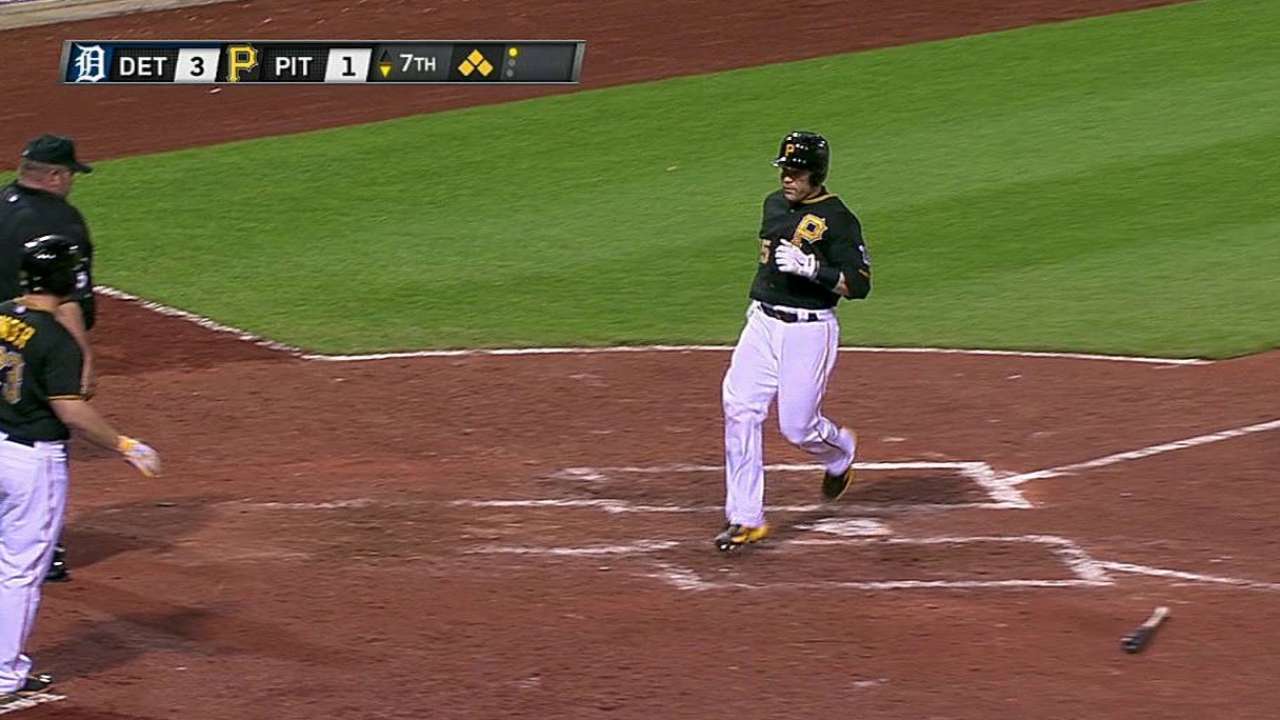 PITTSBURGH -- Even professional athletes aren't immune to the horrors of a dentist's office.
Pedro Alvarez was not in the Pirates' starting lineup Thursday after having two wisdom teeth removed that morning -- a day after his two-run double sparked the Bucs' four-run seventh inning in their 5-3 win over the Tigers. Manager Clint Hurdle said he sent Alvarez home and told him to come back if he felt better.
Alvarez posted a photo on his Instagram account of himself with puffed-up cheeks and an icepack wrapped around his face.
Jose Tabata, who is on the 15-day disabled list with a strained oblique, also had some dental complications this week.
A root canal procedure delayed the start of his physical activity and rehab, although Hurdle said Tabata began working out some Wednesday night and will ramp it up throughout the weekend.
Steven Petrella is an associate reporter for MLB.com. This story was not subject to the approval of Major League Baseball or its clubs.