Leyland happy to see former Tiger Grilli succeeding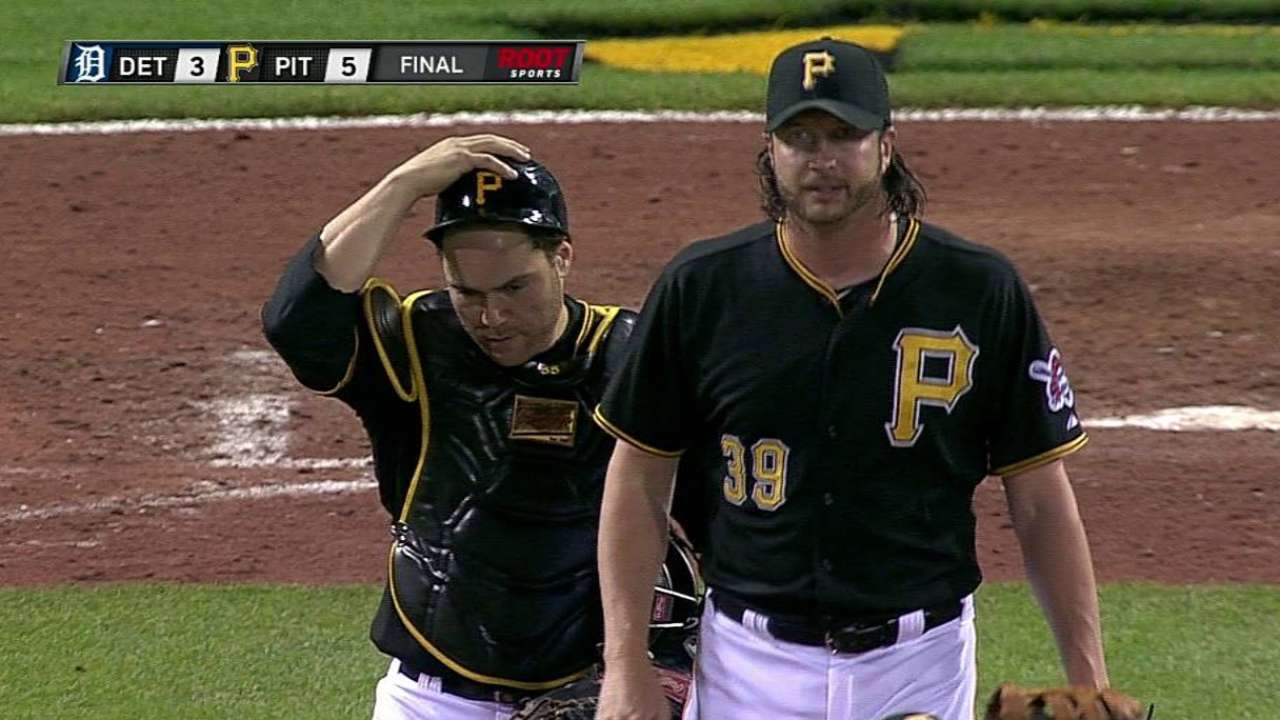 PITTSBURGH -- Jason Grilli's tenure as a Tiger featured a lot of good times, but a somewhat acrimonious postscript. Five years later, however, manager Jim Leyland says he's happy to see Grilli having success as a closer for the Pirates.
"He's become a one-inning guy, and he's thrived on it," Leyland said after Grilli's 22nd save in as many opportunities beat the Tigers for the second consecutive game Wednesday night. "He's done a terrific, terrific job, just a great kid.
"That just shows you the game of baseball. He was over there kind of long relief, doing holds for us in the sixth inning, things of that nature, and all of a sudden, a different scenario later on in his career. He found a little niche here, and he's been absolutely terrific."
Grilli was in the Tigers' system from 2005 until he was traded to Colorado a month into the 2008 season. He pitched 141 2/3 innings over 108 games for Detroit in the 2006 and 2007 seasons, sometimes as a long man, sometimes as an extra right-hander. He followed in the footsteps of his father, Steve Grilli, who pitched parts of three seasons in a Tigers uniform from 1975-77.
A remark about team chemistry after his trade to the Rockies on April 30, 2008, prompted a fiery response from Leyland. Grilli spent 2008 and part of 2009 in Colorado, finished out the '09 season in Texas, then missed 2010 with a leg injury after signing with Cleveland.
He has been healthy the last two years, a huge reason why he has found success at age 36.
Jason Beck is a reporter for MLB.com. Read Beck's Blog and follow him on Twitter @beckjason. This story was not subject to the approval of Major League Baseball or its clubs.