Stanton tests leg amid some soreness
Redmond: Prior to pregame running, slugger bothered by knee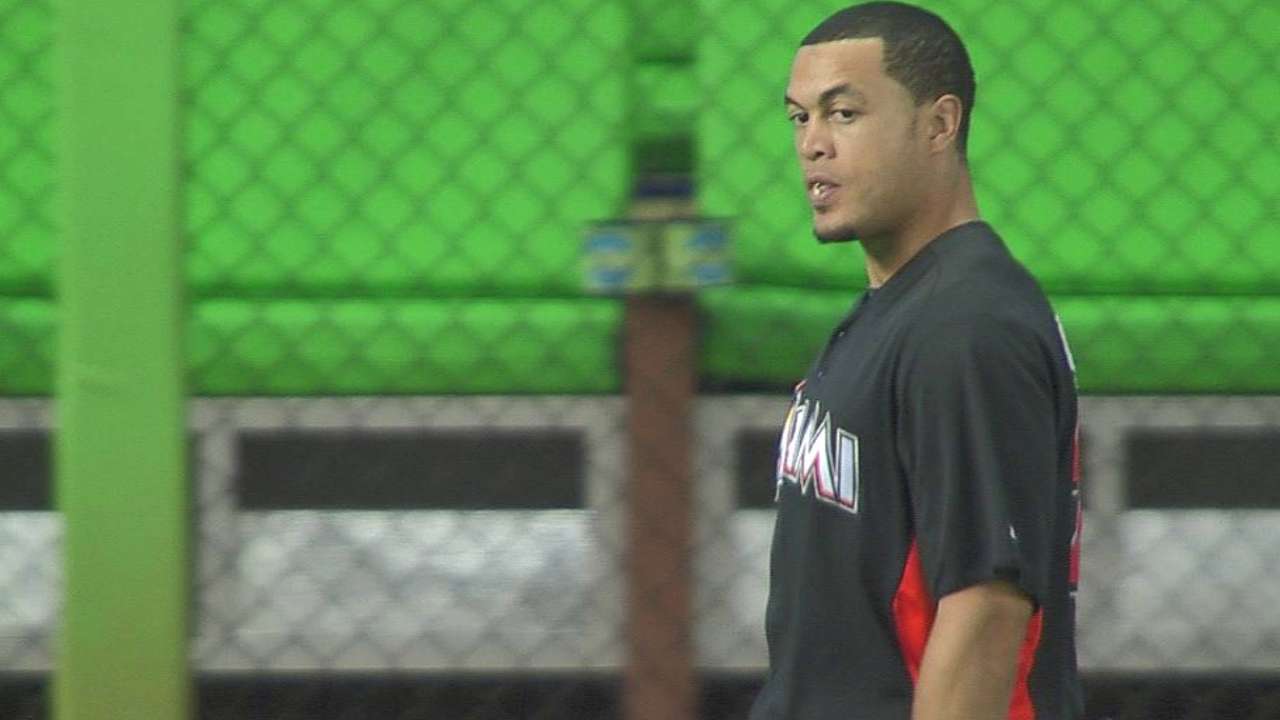 MIAMI - Marlins slugger Giancarlo Stanton tested his hamstring and knee with some light jogging in the outfield during Marlins batting practice Thursday.
Stanton has been on the 15-day disabled list with a right hamstring strain since April 30.
On Thursday afternoon, manager Mike Redmond noted that Stanton had been bothered by knee soreness since beginning light running. Stanton had surgery on his right knee last July.
Stanton did some light sprinting before the Marlins played the Rays in the two teams' four-game series finale.
"He just started lightly jogging, and he's now complaining about his knees being sore," Redmond said.
Stanton is still playing catch and taking batting practice.
Miami has been without Stanton since he suffered the injury during the 10th inning of the Marlins' 4-3 win against the Mets in 15 innings on April 29.
Rookie Marcell Ozuna was called up from Double-A Jacksonville to replace Stanton in right field. He has batted .317 with one homer and 10 RBIs in 27 games and took a 14-game hitting streak into Thursday's action.
Redmond has used Ozuna as Miami's everyday cleanup hitter since May 12.
Stanton is hitting .227 with three home runs and nine RBIs in 20 games. His three homers are tied with Miguel Olivo for the second-most among Marlins.
Justin Ruggiano leads Miami with eight home runs.
Joe Morgan is an associate reporter for MLB.com. This story was not subject to the approval of Major League Baseball or its clubs.