Sandoval sticking with free-swinging ways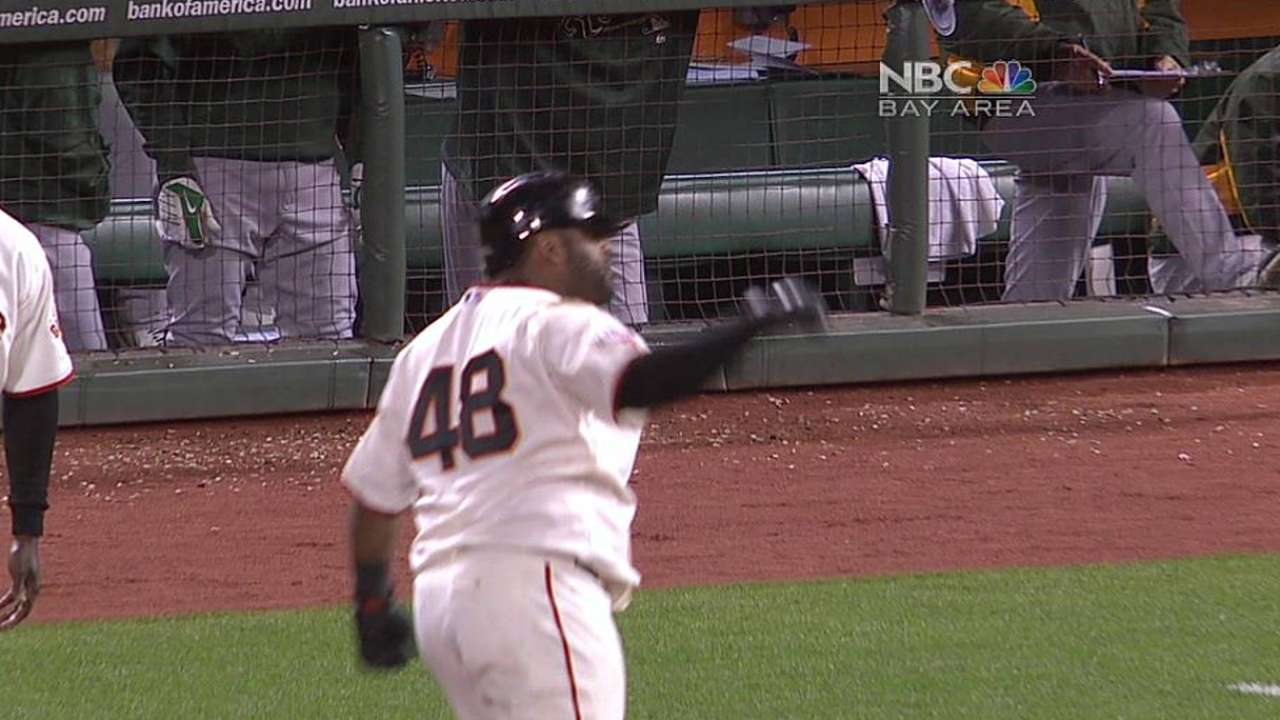 SAN FRANCISCO -- Pablo Sandoval drove in a run on an opposite-field single in the eighth inning on a pitch out of the strike zone Wednesday evening as the third baseman attempts to escape his recent slump.
According to ESPN's Mark Simon, Sandoval entered Thursday with 29 hits on pitches out of the strike zone, the most in baseball and nine more than Milwaukee's Jean Segura, who has the second most with 20.
Manager Bruce Bochy said it is important for Sandoval, whose batting average has dropped to .284, to stay true to his approach even with Sandoval's increased focus on patience in 2013.
"Pablo is Pablo," Bochy said. "You don't change a good hitter like this. ... The worst thing you can do is change these guys.
"He's going to expand the zone. He has that ability and before this little skid, he was swinging as well as anybody."
Bochy added that Sandoval's recent bout with the flu has affected his offensive production.
Chris Haft is a reporter for MLB.com. Andrew Owens is an associate reporter for MLB.com. This story was not subject to the approval of Major League Baseball or its clubs.