Lind gifts teammates with colorful tank tops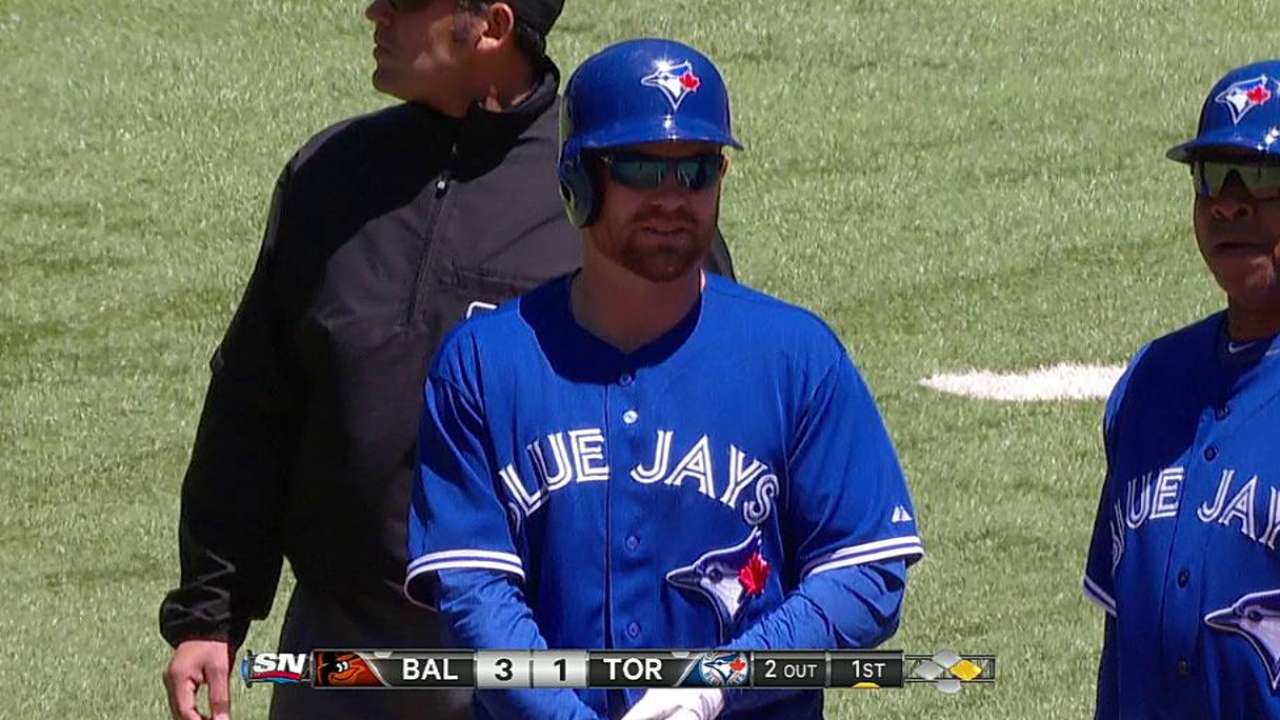 ATLANTA -- Maybe it's being around the Braves so much lately, hearing the chant and seeing signs reading, "This is why we chop!"
On Thursday morning, infielder Adam Lind put his own spin on the slogan, turning a trip to breakfast into his own play on the slogan: "This is why we shop!"
Lind later entered the clubhouse and handed out turquoise tank tops adorned with "JAPAN" in bold red capital letters over a red circle (the symbol on the Japanese flag) to seven teammates.
The lucky recipients, who certainly stood out in the clubhouse prior to the game, were Jose Bautista, Jose Reyes, Melky Cabrera, Emilio Bonifacio, Edwin Encarnacion (who gave his to clubhouse neighbor J.P. Arencibia), Esmil Rogers and Munenori Kawasaki.
Lind, who kept a shirt for himself, said he was walking after breakfast and popped into Urban Outfitters at Lenox Mall, across from the hotel where the team is staying.
He saw the shirt in the store and couldn't resist.
"I bought all eight," he said and laughed.
Manager John Gibbons admitted that the shirts got his attention.
"It's an odd color," said Gibbons. "Where's Lindy shopping?"
Jon Cooper is a contributor to MLB.com. This story was not subject to the approval of Major League Baseball or its clubs.