Gyorko finding his home run swing early in career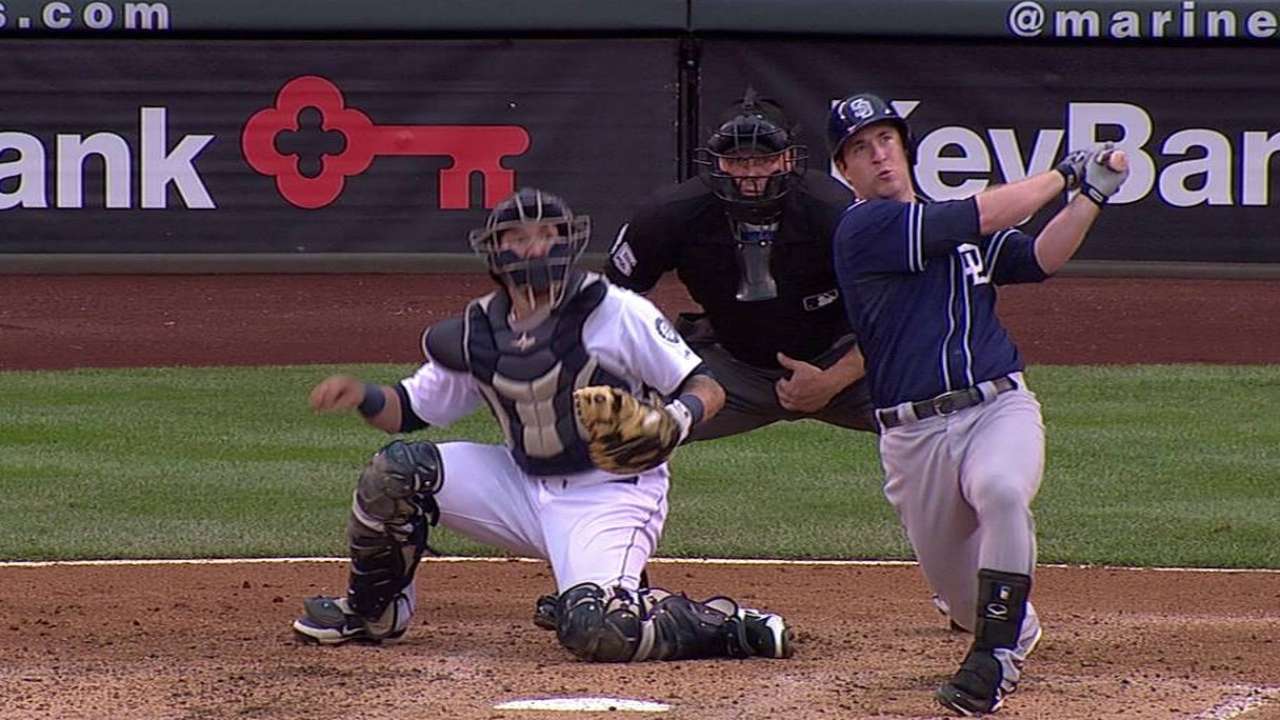 SAN DIEGO -- When Jedd Gyorko hit a two-run home run in the Padres' 6-1 victory over the Mariners on Tuesday, he tied a club rookie record with six homers in a single month.
"Isn't that something?" manager Bud Black said with a smile of his second baseman's power surge.
Gyorko showed power in the Minors, hitting 30 home runs in 2012 between Double-A and Triple-A, and when he gets hot, his homers come in bunches.
"That's usually how it always works, when you get your timing right and the swing right," Gyorko said. "It usually doesn't last for very long. So you take advantage of it when it does."
Gyorko entered Wednesday leading all Major League rookies in hits (48) and runs (26) and is second in home runs behind the Braves' Evan Gattis (12).
And Gyorko can hit the ball far. He owns the longest home run by a Padres player at Petco Park this season, when he hit one an estimated 438 feet May 22 against the Cardinals. Gyorko attributed it to feeling more comfortable at the plate and the game beginning to slow down for him.
That being said, Black said he doesn't expect Gyorko to be a prolific home run hitter.
"We don't want him to swing for the fences, but he has the type of stroke that will produce homers when he's swinging well," Black said. "I think there's a combination in there with a high enough average to be productive and with some damage with the extra-base hit.
"And if it goes over the fence, even better."
Jamal Collier is an associate reporter for MLB.com. This story was not subject to the approval of Major League Baseball or its clubs.