New team tops MLB.com Power Rankings
Cardinals ascend to No. 1; Tigers, Orioles make biggest moves up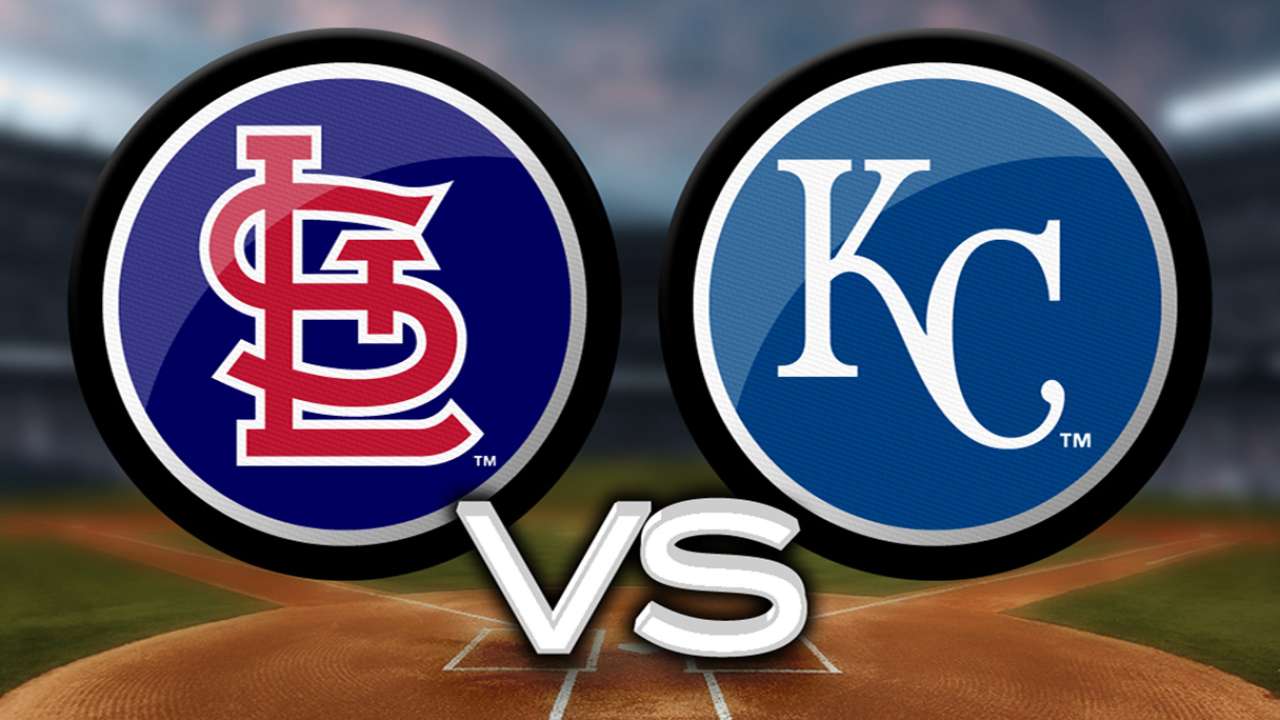 St. Louis fans have a reputation for being among the best fans in baseball.
They might also be the happiest, and it's pretty easy to see why.
The Cardinals have the best record in baseball and have won 19 of 25 games entering Tuesday. A 14-8 record at Busch Stadium might be another reason the hometown fans are feeling overjoyed with almost two months of the season in the books.
But are the Cards the best team in baseball?
Fans that root for the Red Sox and Reds have their own opinions on the most powerful team in the game.
And don't forget about the Rangers, Braves and Tigers. Baseball fans are too smart to count out the defending World Series-champion Giants or ignore what the Yankees have done all season.
Which team deserves to be on top?
Once again, it's time to hear your voice and your vote.
MLB.com has set up a panel of experts to vote on the top 15 teams each week. The group includes MLB.com vice president and executive editor Carlton Thompson, VP and executive producer Jim Jenks, columnists Mike Bauman, Hal Bodley, Anthony Castrovince, Richard Justice, Matthew Leach, Terence Moore and Tracy Ringolsby, reporters Barry M. Bloom, Marty Noble, Jesse Sanchez and Lyle Spencer, and MLB Network analyst Mitch Williams.
Agree? Disagree? The power to rank the teams is yours.
1. Cardinals
The pitching has been fantastic all season and the offense is doing its part. Carlos Beltran has 10 home runs and 29 RBIs, and Yadier Molina is on fire at the plate, sporting a .346 batting average and 27 RBIs entering Tuesday.
Last week: 2
2. Red Sox
Boston's offense is a on a tear lately, having scored at least six runs in four of its last five games. The Sox's four-game winning streak has them in the top spot in the American League East. What's more, Clay Buchholz, who was scratched from his scheduled Monday start due to irritation in his collarbone, could return to the mound Thursday.
Last week: 5
3. Reds
Is Joey Votto the best hitter in baseball? You can say, "Yes," and you might not be wrong. He's reached base safely in his past 16 games, batting .420 (37-for-88) in May with five homers and 14 RBIs.
Last week: 4
4. Rangers
The Rangers are coming off their first three-game losing streak but still hold a three-game lead over the charging A's in the AL West standings. Yu Darvish continues to pitch like one of the best in baseball, and Jurickson Profar, ranked No. 1 on MLB.com's prospect list, has filled in nicely for injured second baseman Ian Kinsler.
Last week: 1
5. Braves
Justin Upton won the National League Player of the Month Award for April and continues to be a force at the plate despite a lower batting average and only two home runs in May. But it is older brother B.J. who is garnering most of the attention these days. He signed a multiyear deal to help solidify the lineup but has a .148 batting average and only eight extra-base hits in 44 games this season. B.J. sat Monday for the second time in three games.
Last week: 7
6. Tigers
Justin Verlander remains among the top pitchers in the game, but he admits that he has been struggling with his fastball command lately and has been relying heavily on his curveball and slider. That said, he still struck out 13 batters in his last outing and has the third-most strikeouts in the big leagues with 82.
Last week: 11
7. Yankees
Somebody forget to tell the Yanks that an aging roster and injuries were going to keep them out of the hunt in the AL East this year. Robinson Cano and crew have been resilient all season and trail the first-place Red Sox by only one game in the standings despite a .500 record in their last 10 games.
Last week: 3
8. D-backs
Patrick Corbin has emerged as the new staff ace, and Paul Goldschmidt is playing like an All-Star. Miguel Montero has found a groove at the plate, and Martin Prado is starting to contribute offensively. In his past eight games, Prado is hitting .379 (11-for-29) with three doubles and five RBIs.
Last week: 9
9. Pirates
The Bucs are 11 games over .500 and closing in on the Cards in the NL Central. The club's depth, particularly the role players at the bottom of the lineup and the back of the bullpen, is a big reason for the team's success this season.
Last week: 8
10. Orioles
The O's can't wait for closer Jim Johnson to regain his form. The All-Star blew his fourth save in five opportunities on Sunday and has been working with pitching coach Rick Adair on making adjustments. Johnson converted 51 of his 54 chances last season and will continue to get the ball in save situations until further notice.
Last week: 15
11. Athletics
The A's have reeled off four wins in a row and nine in their past 10 games. They can thank good pitching, timely offense and solid play against Houston for their success this season. The A's are 9-0 against the Astros and 20-23 against everyone else.
Last week: NR
12. Giants
The reigning World Series champs have lost six of 10 games yet remain within striking distance in the division, a mere 1 1/2 games behind the first-place D-backs in the NL West. They've struggled on the road this season, going 9-14, while sporting a 19-9 record at AT&T Park.
Last week: 10
13. Rays
The Rays have won two in a row, six of their last 10 and received some highly-anticipated good news. Reigning AL Cy Young Award winner David Price threw Monday for the first time since he was placed on the DL on May 16 with a strained left triceps, and he felt positive about the results.
Last week: 13
14. Rockies
The Rockies have lost three games in a row and now trail the first-place D-backs by four games in the NL West. They've struggled on the road this season, losing 15 of 26 games away from Coors Field. Michael Cuddyer was hit by a pitch in Sunday's game against San Francisco and has been slowed by the swelling around his right wrist.
Last week: 12
15. Indians
Cleveland climbed to the top of the AL Central standings with a solid early part of May, winning 18 of 22 from April 28-May 20, but the Indians have lost four straight and now trail the Tigers by 2 1/2 games. The bullpen could use some relief. The Tribe has converted only one save in its last seven chances, recently blowing three saves in four games against the Red Sox.
Last week: 6