Vet R. Johnson attributes career longevity to hard work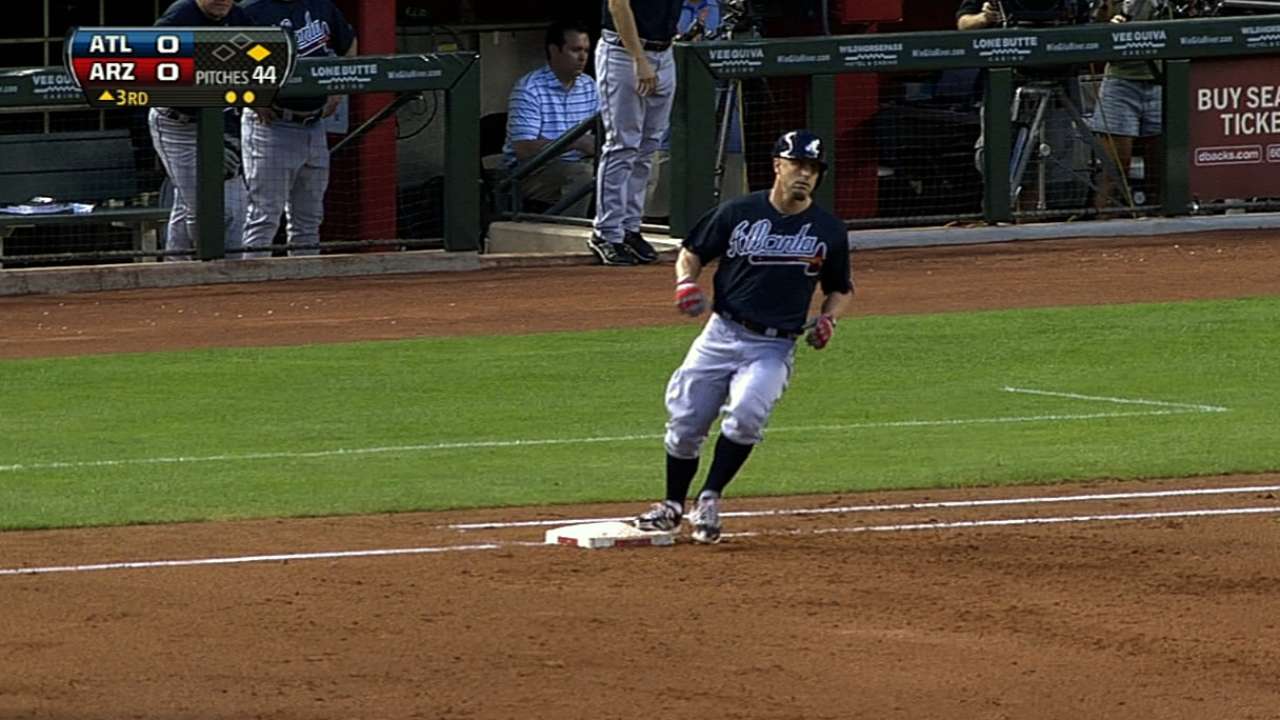 TORONTO -- The two-game set in Toronto on Monday and Tuesday was a homecoming for outfielder Reed Johnson.
The 11-year veteran spent his first five seasons in Toronto and was in the Blue Jays' organization for nine years total.
"It's good," said Johnson of being back at Rogers Centre. "I feel like coming back here in 2008, same year I got released with the Chicago Cubs, I got a pretty good reception then. It kind of lets you know how the fans really felt about you.
"I think any player will tell you that the organization they break in with and get an opportunity with is always going to special to them. If I don't break in here, I don't get that opportunity, and who knows what I'd be doing."
Johnson is now with his fourth team after joining the Braves in the middle of 2012 in a trade from the Cubs, and he re-signed with Atlanta for the 2013 season.
The scrappy veteran has seen more than 3,300 at-bats in the Majors, and he admits that there's a secret to his longevity.
"Just grinding every day," Johnson said. "Proving to teams that you can play on both sides of the ball, I think that's what's really helped me out. The years where you don't have great offensive years, you're going out there and helping your team out on defense."
Johnson has found himself in more than half of Atlanta's games so far this season, and he credits his workman-like attitude to finding a way to contribute on both sides of the ball.
"It's just kind of how I've always been," Johnson said. "From Little League to high school to college, it's always been the same for me. ... I really only know one speed, and that's the only way I can do it.
"Playing the game hard, but playing the game smart."
Evan Peaslee is an associate reporter for MLB.com. This story was not subject to the approval of Major League Baseball or its clubs.