Harris finds success focusing on quality strikes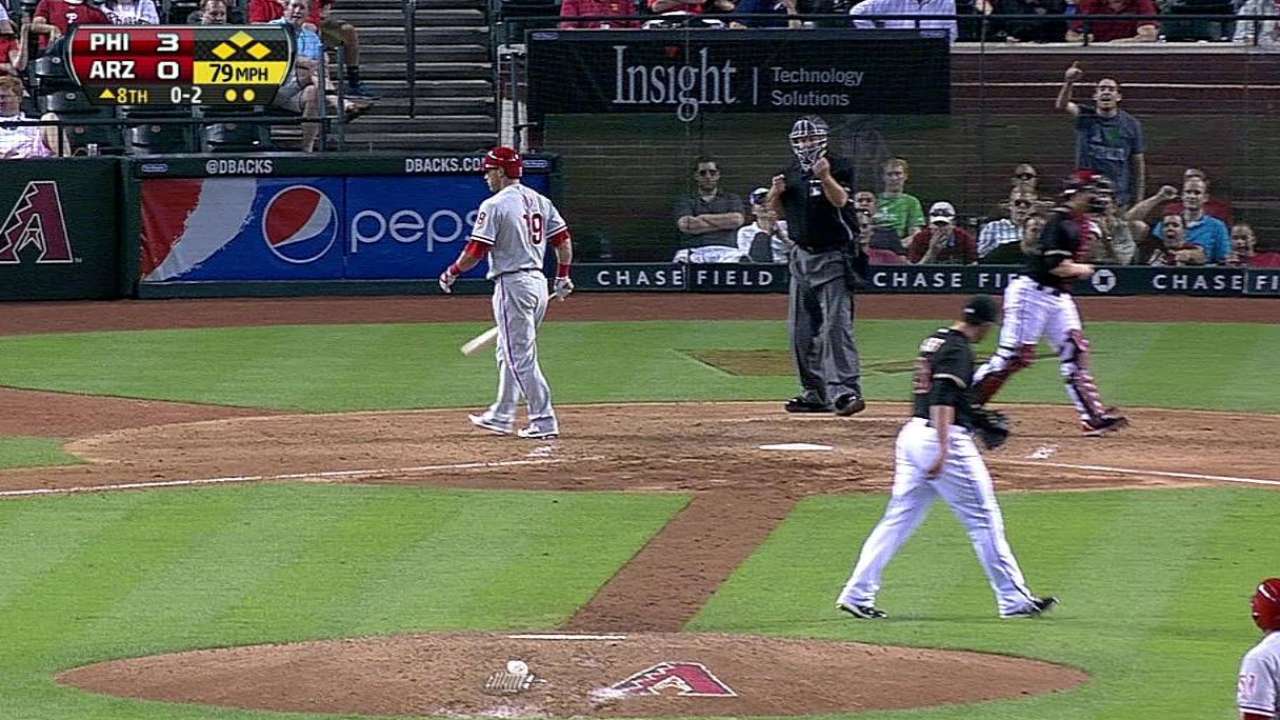 PHOENIX -- Following a troublesome couple of outings in which he allowed a combined three runs in two innings of work, D-backs reliever Will Harris has bounced back his last two times on the mound, tossing a pair of scoreless frames.
So what has been the difference for the right-hander? Simple, just staying away from the top of the zone.
"The rough outings weren't for lack of throwing strikes, they just weren't quality strikes," Harris said. "I just had to work on getting the balls down. It's baseball -- if you throw strikes and keep the ball down, that'll lead to success.
One of the clean innings came Wednesday at Coors Field against the Rockies, who put him on waivers earlier this year.
"That was fun. I'm familiar with that ballpark and those players," he said. "I have a lot of friends over there. I actually went to dinner with [Rockies third baseman] Nolan Arenado."
Harris, who was called up from Triple-A Reno when J.J. Putz went on the disabled list, has worked five innings for the D-backs so far, allowing the three runs and striking out seven.
Tyler Emerick is an associate reporter for MLB.com. This story was not subject to the approval of Major League Baseball or its clubs.