Leyland: Coke's success essential for Tigers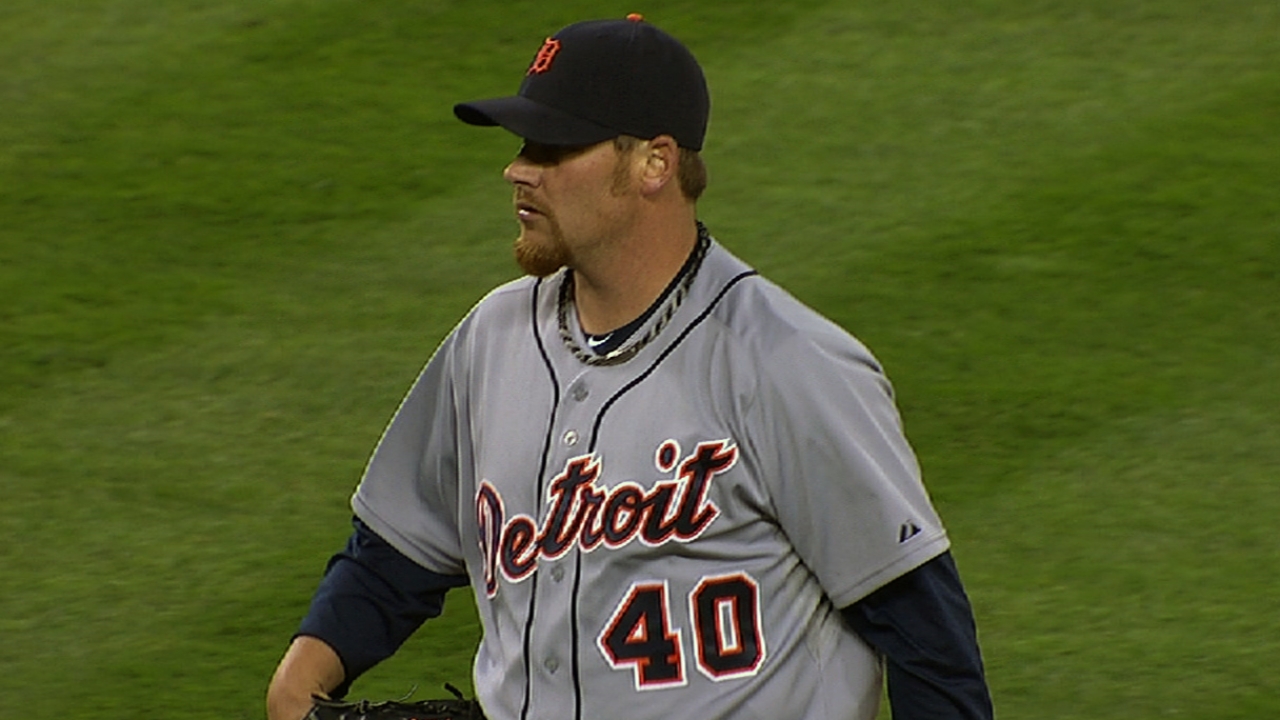 DETROIT -- It was just one inning, but Phil Coke's relief appearance was one of the bright sides of Saturday's loss for Tigers manager Jim Leyland.
Leyland wants to get his lefty reliever on a roll. To hear him say it, he has to.
"He's important for us; if we're going to be good, he's going to have to be good," Leyland said. "At the end of the day, in the grand scheme of things, he's going to have to be good for us. He's a key component."
He does not mean just against left-handed hitters.
"I don't care if they're ambidextrous," Leyland said. "I don't care how they hit."
The three batters Coke retired in Saturday's eighth inning were two left-handed hitters and a switch-hitter. He got away with a pitch to Justin Morneau, who flied out to center, before getting switch-hitter Chris Colabello and lefty Chris Parmelee to strike out on offspeed pitches -- Colabello on a changeup, Parmelee on the slider.
The latter has subtly been a different pitch for Coke. He is throwing fewer sliders now (23.5 percent, according to fangraphs.com) than last season (37.1 percent), and he is throwing it a few miles per hour slower. He is throwing it for a higher strike percentage, according to STATS, but getting fewer swings and misses.
"I think he has to complete the mission," Leyland said Saturday before the outing. "I think he throws two good ones, and then he'll throw one that's not so good."
Coke's splits, meanwhile, are starting to drop, small sample size as it is. After a miserable 2012 season against right-handed hitters (.396 average, three home runs in 101 at-bats) and a rougher start this year, Coke has tempered the numbers a bit, allowing opponents a 10-for-29 performance with four doubles and a home run from the right side.
Left-handed hitters, meanwhile, are 3-for-19 with a double, three walks and seven strikeouts against him.
Jason Beck is a reporter for MLB.com. Read Beck's Blog and follow him on Twitter @beckjason. This story was not subject to the approval of Major League Baseball or its clubs.