Buckner designated for assignment by Halos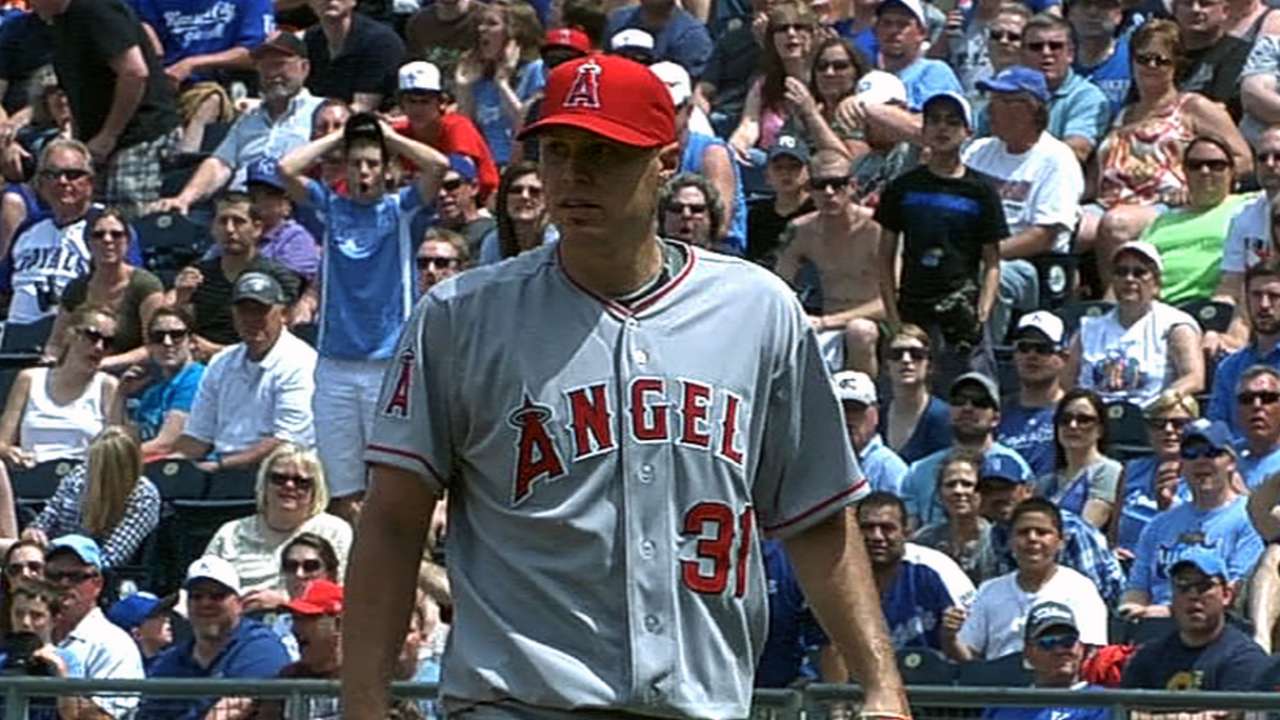 KANSAS CITY -- Billy Buckner knows all about the ups and downs of Major League Baseball. One day after he threw five shutout innings in his first Major League game in nearly three years, Buckner learned that the Angels had designated him for assignment on Sunday.
The Angels had to make a move on their 25-roster with reliever Kevin Jepsen being activated after a stint on the disabled list with a right shoulder strain.
Buckner said he would be receptive to remaining in the Angels organization if he clears waivers. In his debut with the Angels, he allowed just two hits and walked three over five innings.
"There's no real reaction," Buckner said. "I guess I understand it. They've got a lot of guys coming off the DL. So, someone has to go. I really like this organization. They obviously are willing to promote guys who aren't on the roster at the time. I like the staff here and the staff at [Triple-A] Salt Lake. It would be an easy thing to go there and try to work my way back."
Angels manager Mike Scioscia said that making tough decisions with the roster at this juncture is an indication that the club's fortunes are on the rise.
"We haven't had many tough decisions leading up to this," Scioscia said. "It points to the re-establishment of some depth that we need. I think that's going to continue through this next week. We have guys coming back who are important to us. We'll see how everything falls into place over the next four or five days."
Robert Falkoff is a contributor to MLB.com. This story was not subject to the approval of Major League Baseball or its clubs.