Aramis settling back into routine at hot corner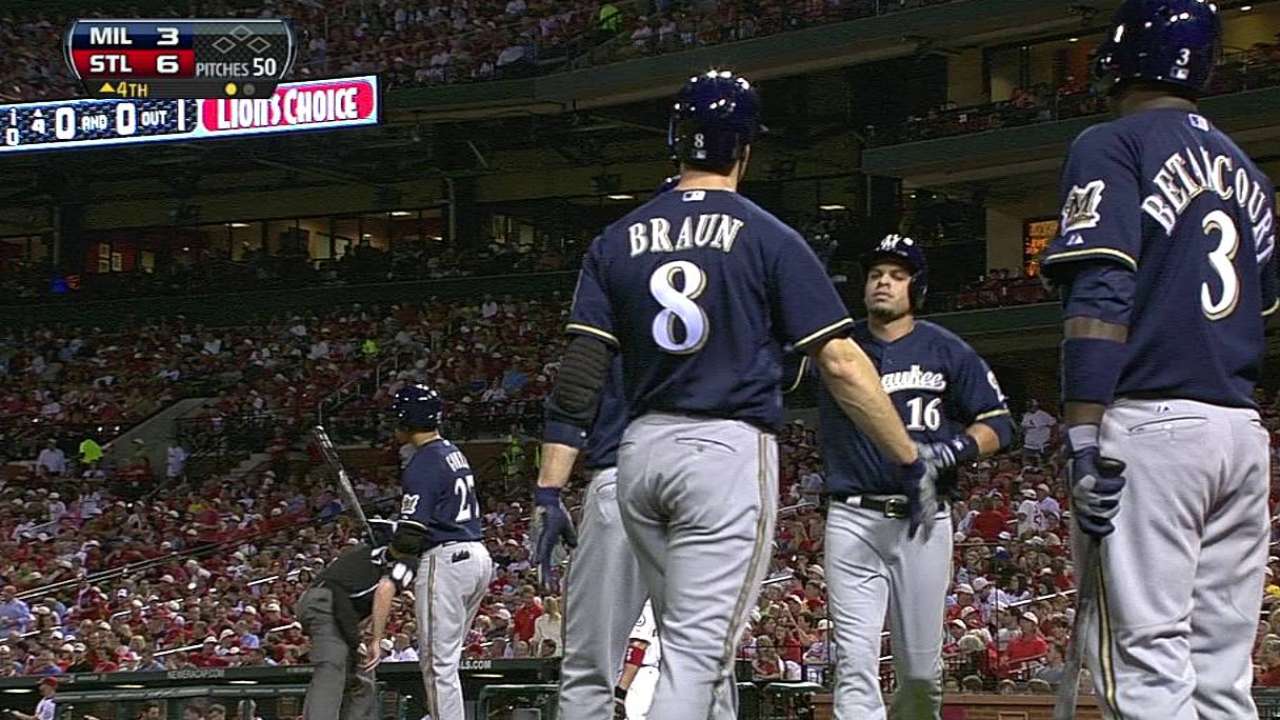 MILWAUKEE -- Aramis Ramirez started at third base Sunday for the third consecutive game for the first time since returning from the disabled list on May 3.
Ramirez missed 23 games with a sprained left knee he suffered while sliding into second base against the D-backs on April 5.
Brewers manager Ron Roenicke said he talked to Ramirez on Saturday, and the third baseman said he wanted to play Sunday.
"It's nice to have him in there, in the lineup," Roenicke said. "Aramis is feeling a little better -- that's why we feel we can go another day with him. So we'll see what happens tomorrow, but he wanted to play today."
Ramirez entered Sunday hitting .308 with three home runs and 10 RBIs in 15 starts since returning from the DL, but he has just two hits in his last four starts at third base.
On the season, the slugger is hitting .323 with three home runs and 12 RBIs in 20 games and 19 starts at third base.
Kevin Massoth is an associate reporter for MLB.com. This story was not subject to the approval of Major League Baseball or its clubs.