Wieters bats seventh, gets four hits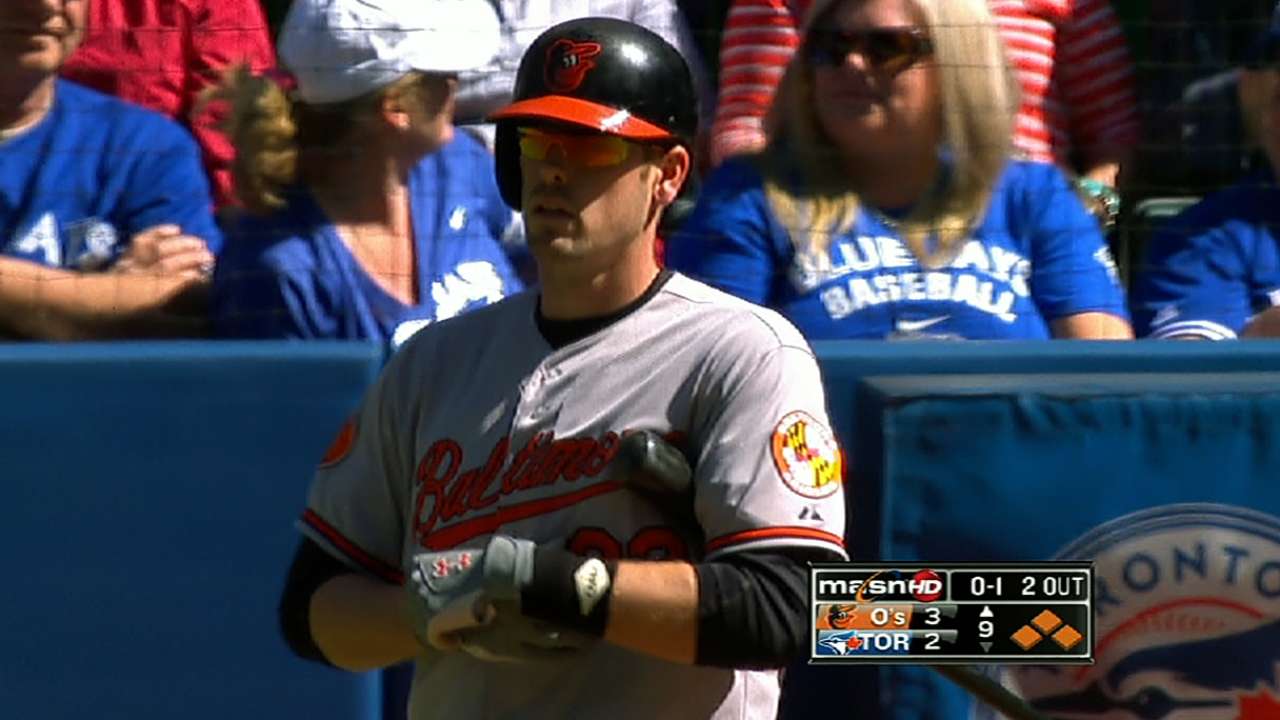 TORONTO -- Mired in a season-long slump, Orioles All-Star catcher Matt Wieters was dropped to the No. 7 spot in the batting order for Sunday's series finale against the Blue Jays, which is the lowest he has hit to start a game since June 30 of last year.
Perhaps that's all he needed to get going, though, as Wieters turned in his best offensive performance of the season in Baltimore's 6-5 walk-off loss at Rogers Centre.
Wieters went 4-for-5 with three doubles and three RBIs. It was the first time this season that he has tallied more than two hits in a game.
"I was just able to get some fastballs in the middle of the plate and get a barrel to them," Wieters said.
Wieters had a rough April, but he raised his batting average to a respectable .250 in May after his four-hit game. And, to his credit, 12 of his 19 hits during the month have gone for extra bases, but there remains some things the team is trying to iron out with him at the plate.
Orioles hitting coach Jim Presley said some mechanical hitches are preventing Wieters from consistently driving the ball.
"He's drifting a little bit from the left side, and he's getting out front and rolling over balls," Presley said. "We are trying to get him to stay behind the ball."
Wieters said one big game isn't enough for him to say he's on the verge of a turnaround. As a catcher, he's well aware that a pitcher can get hot and disrupt any sort of success or rhythm a batter is having at the plate.
"We're just going to take it one day at a time, and hopefully we can carry on some," Wieters said. "But each day is a different pitcher, different everything."
Although Wieters has struggled at the plate, the two-time American League Gold Glove Award winner has remained a force behind the dish. He has thrown out 56 percent (10-of-18) of attempted basestealers this season, which is more than double the league average. The 27-year-old ranks second in the Majors in caught-stealing percentage.
Chris Toman is a contributor to MLB.com. This story was not subject to the approval of Major League Baseball or its clubs.