Cobb won't dwell on 'what if' play at first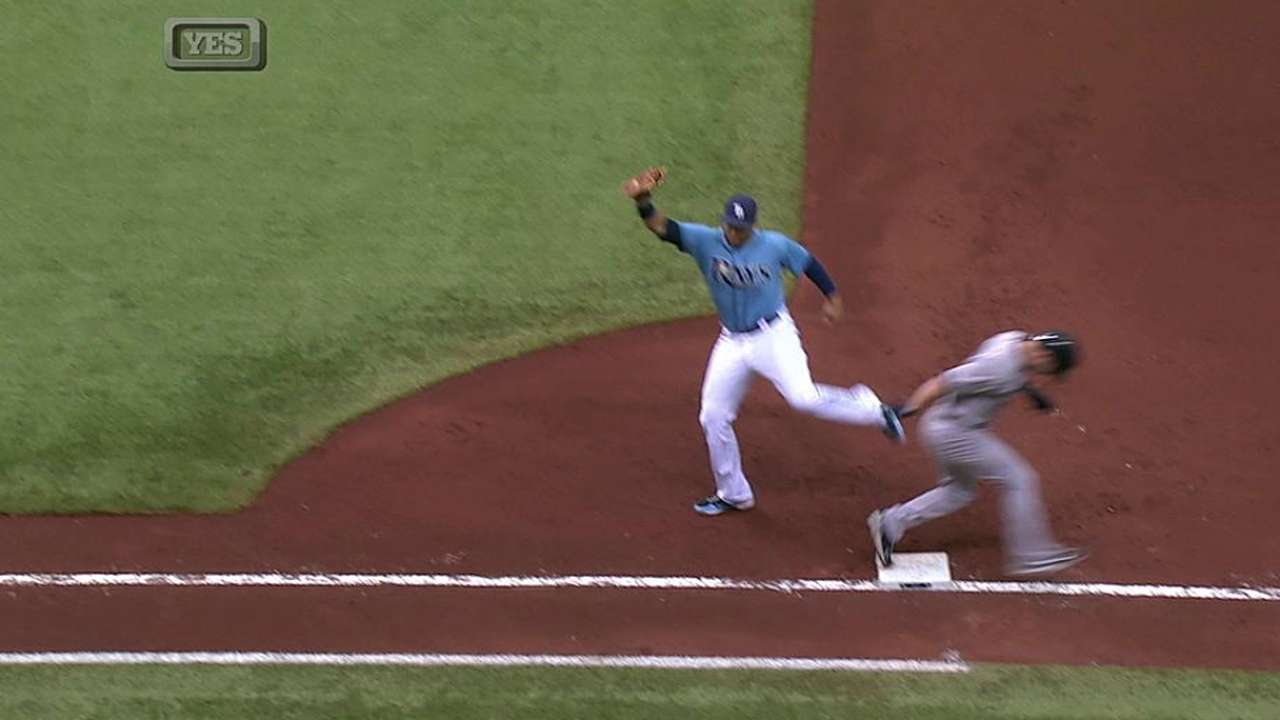 ST. PETERSBURG -- "What if" seemed to be in the minds of the fans watching Sunday's Rays-Yankees game at Tropicana Field.
Starter Alex Cobb had cut up the Yankees' lineup through six innings and, save for an infield single in the third, would have been perfect.
The problem came when replays showed that Jayson Nix's infield single should have been an out.
First-base umpire James Hoye missed the call, which did not look close. At such moments, fans always hark back to Jim Joyce's blown call at first base, which cost Detroit's Armando Galarraga a perfect game.
Manager Joe Maddon went out to dispute the call, to no avail.
"I really felt strongly that the call was wrong at first base, and I told the umpire that he was significantly out," Maddon said. "I said to [Hoye], 'What do you have?' And he said, 'He beat it.' And I said, 'Now, if you had told me he was off the bag, you'd have a legitimate argument there.' I said, 'The moment you told me he had beaten it out, I totally disagreed.'"
The ticklish situation that could have resulted had Cobb finished his masterpiece was avoided when Robinson Cano laced a single through the middle to start the seventh.
In the end, Cobb was happy to have pitched well and come away with his sixth win of the season. He insisted that at no point did he think "what if" prior to Cano's hit.
"I didn't even think about it [until I was asked about it]," Cobb said. "I didn't think about it. Once I gave up a hit, I was just trying to attack hitters and not let that hurt me or affect me mentally going further in the game."
Bill Chastain is a reporter for MLB.com. This story was not subject to the approval of Major League Baseball or its clubs.