Steals leader Cabrera glad adjustments are paying off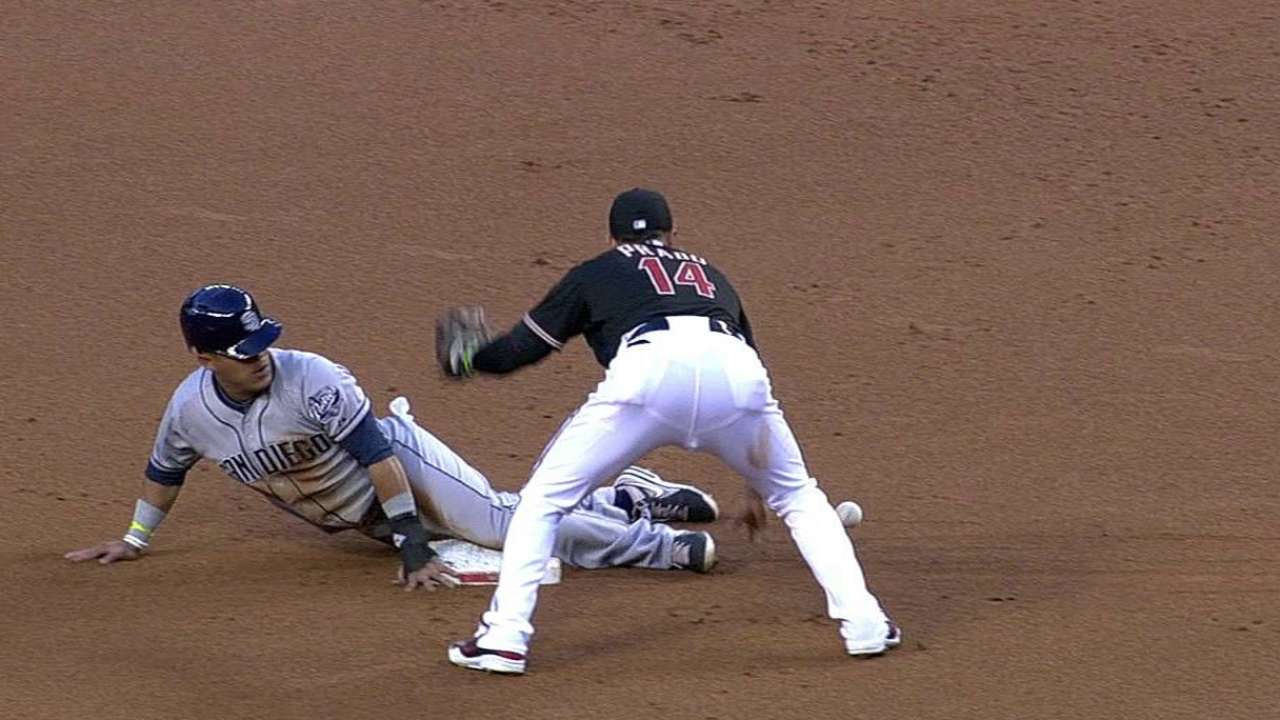 PHOENIX -- Padres shortstop Everth Cabrera says he's no longer the player he once was -- and that's a good thing.
"I'm really happy that the Padres have believed in me and kept their confidence in me," Cabrera said. "I've made some big adjustments on offense and on defense and it's paying off. It's my time. I'm not 22 anymore. I'm 26 and I'm gaining experience each year."
Cabrera led the National League with 44 stolen bases last year and leads the Majors this season, swiping his 19th bag of 2013 -- and 100th of his career -- in the first inning Saturday night.
"I'm getting a lot better leads than I used to and I'm more patient on the bases," Cabrera said. "Before, all I had in my mind was to 'go, go, go,' but now I'm waiting on the right time."
Cabrera burst onto the scene in 2009 but was slowed with inconsistent play and injuries in the two seasons that followed. Last year, he scored 49 runs in a career-high 115 games.
"Now, it looks like he has finally arrived both physically and mentally," Padres manager Bud Black said. "He's playing at a pace that good players play at. There's a lot of intensity yet there's a calmness and poise to his game that good players have. He's making good decisions. I attribute that to maturity and confidence."
But the question remains, could Black, a former pitcher, keep Cabrera from stealing second base? Could he pick Cabrera off of first base?
"I would have tried but hopefully, he would not have got on," Black said. "But everybody got on against me, so I would have had my hands full."
Jesse Sanchez is a national reporter for MLB.com. Follow him on Twitter @JesseSanchezMLB. This story was not subject to the approval of Major League Baseball or its clubs.