Red Sox, Indians take time with Newtown victims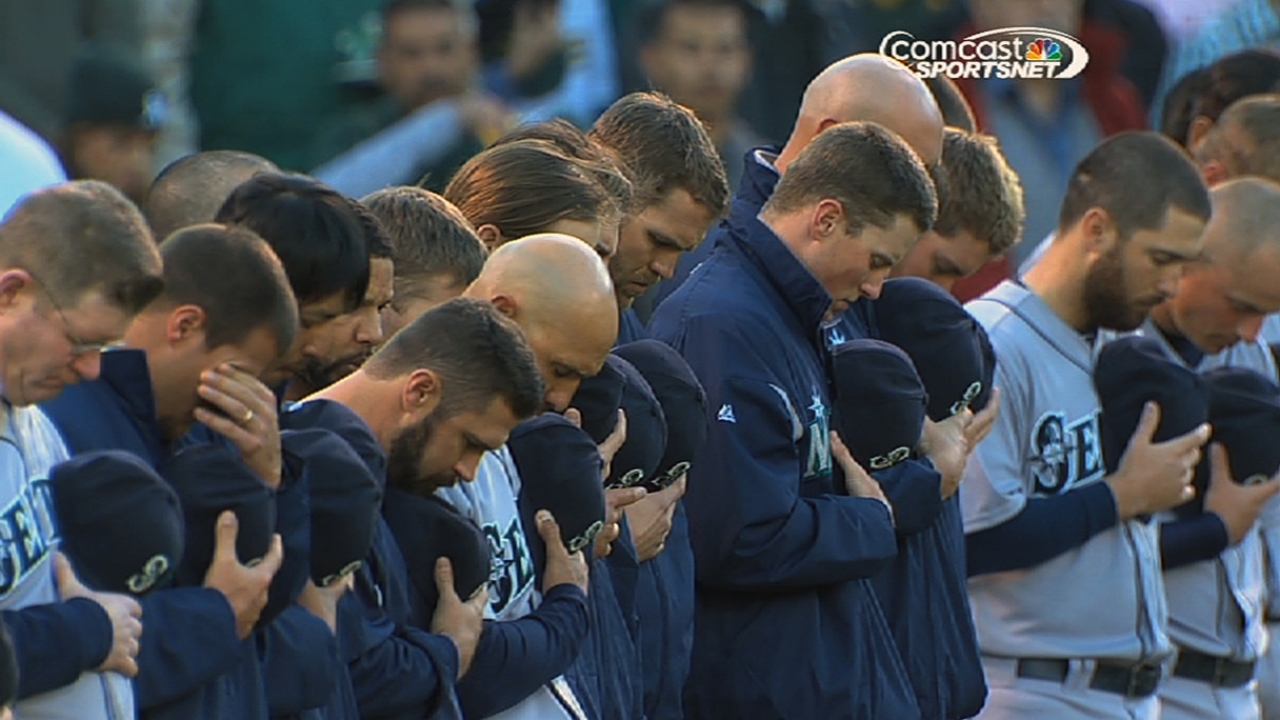 BOSTON -- After more than three hours of slugging it out in a soggy Fenway Park, the Red Sox and the Indians did their part to help a town ravaged by tragedy.
About 900 people from Newtown, Conn., visited Fenway on Saturday to take in the contest between Boston and Cleveland, and afterward, players from both teams signed autographs and took pictures with a group of about 450 from the town.
On Dec. 14, 20 children and six adults were fatally shot and killed at Sandy Hook Elementary School in Newtown.
Families, teachers, first responders and other residents of the town were among those present at the game Saturday.
Anne Alzapiedi, the Newtown recovery program leader, said the experience was "terrific."
"We just really appreciate the generosity and kindness," she said. "The Red Sox reached out to us and wanted to do whatever made sense for the town."
Jason Mastrodonato is a reporter for MLB.com. Follow him on Twitter @jmastrodonato.. Michael Periatt is an associate reporter for MLB.com. Follow him on twitter @MichaelPeriatt. This story was not subject to the approval of Major League Baseball or its clubs.