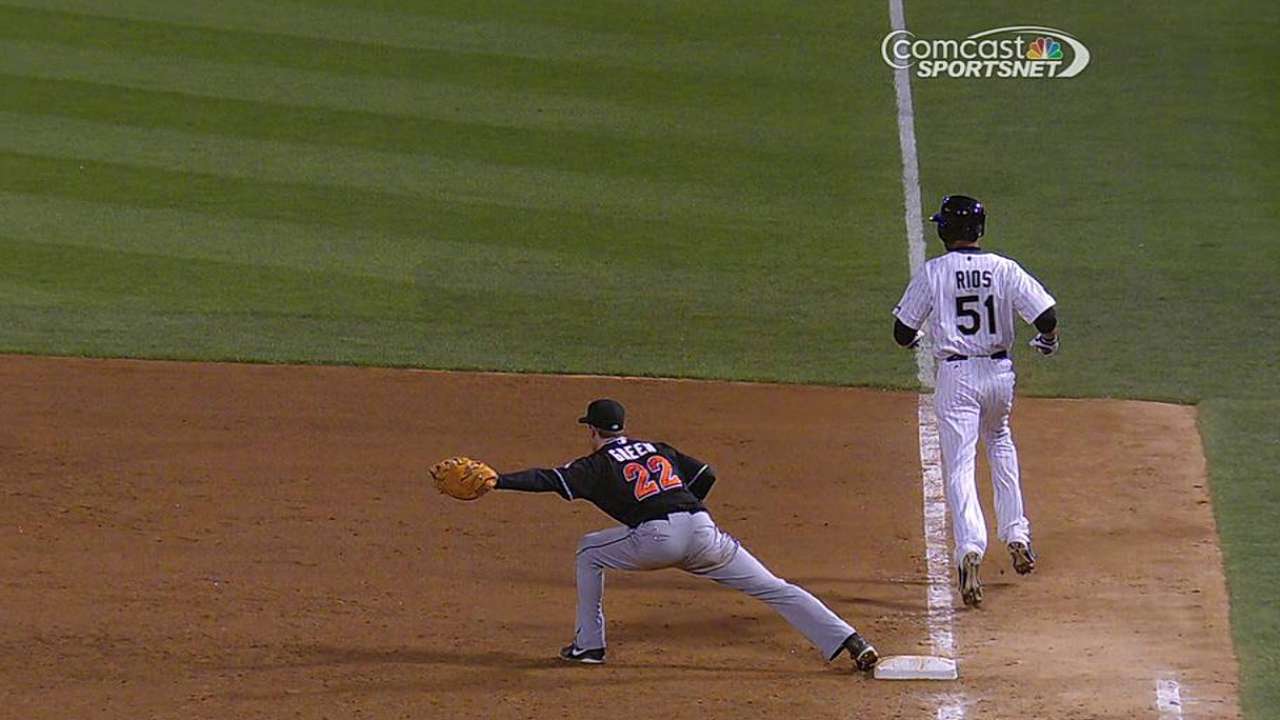 • Manager Robin Ventura didn't hear Ken "Hawk" Harrelson's rant following first-base umpire Angel Hernandez's incorrect call on a double play in the 10th inning Friday night, but he didn't need to in order to know where Harrelson's allegiance always falls.
"It's not a secret that he would like us to win every night," said Ventura of Harrelson's broadcasting style over his 29 seasons on the South Side. "Playing here, that's part of the fun, he's into it and pulling for you. Sometimes the filter doesn't quite close all the way."
"He's the 26th, 27th and 28th guy. He's the Hawk. What can you say?" said White Sox captain Paul Konerko of Harrelson. "He's going to say whatever's on his mind. He's been around for a long time, he's been in baseball a long time. If he sees something he doesn't like, he's going to let people know. That's the Hawk."
• Angel Sanchez was returned from his injury rehabilitation assignment at Triple-A Charlotte prior to Saturday's game, reinstated from the 15-day disabled list and then outrighted to Charlotte. Sanchez, 29, was on the disabled list since April 10 with a lower back strain and has appeared in one game this season with the White Sox.
The move puts the White Sox 40-man roster at 39.
• Gordon Beckham has started two games at shortstop during his current injury rehab assignment with Charlotte, as well as taking infield at that spot during Spring Training. The second baseman could move to shortstop, if necessary, late in a game or potentially for a start.
"We like the fact he's a great second baseman," Ventura said. "Again, are you going to better with him there at times or somebody else there? It just depends on what we need at that time. If his confidence is able to do it, then we're all for it."
• The White Sox are 11-14 against teams below .500 this season.
• According to Elias, Jeff Keppinger joined A.J. Pierzynski and Scott Podsednik (both in 2009) as the only White Sox players since 1994 to have two hits in extra innings, including a game-ender, after going hitless (at least two at-bats) in the first nine. Keppinger was 0-for-3 when he singled in the 10th and delivered the walk-off single in the 11th.
Scott Merkin is a reporter for MLB.com. Read his blog, Merk's Works, and follow him on Twitter @scottmerkin. This story was not subject to the approval of Major League Baseball or its clubs.