Dodgers wary of wearing down Punto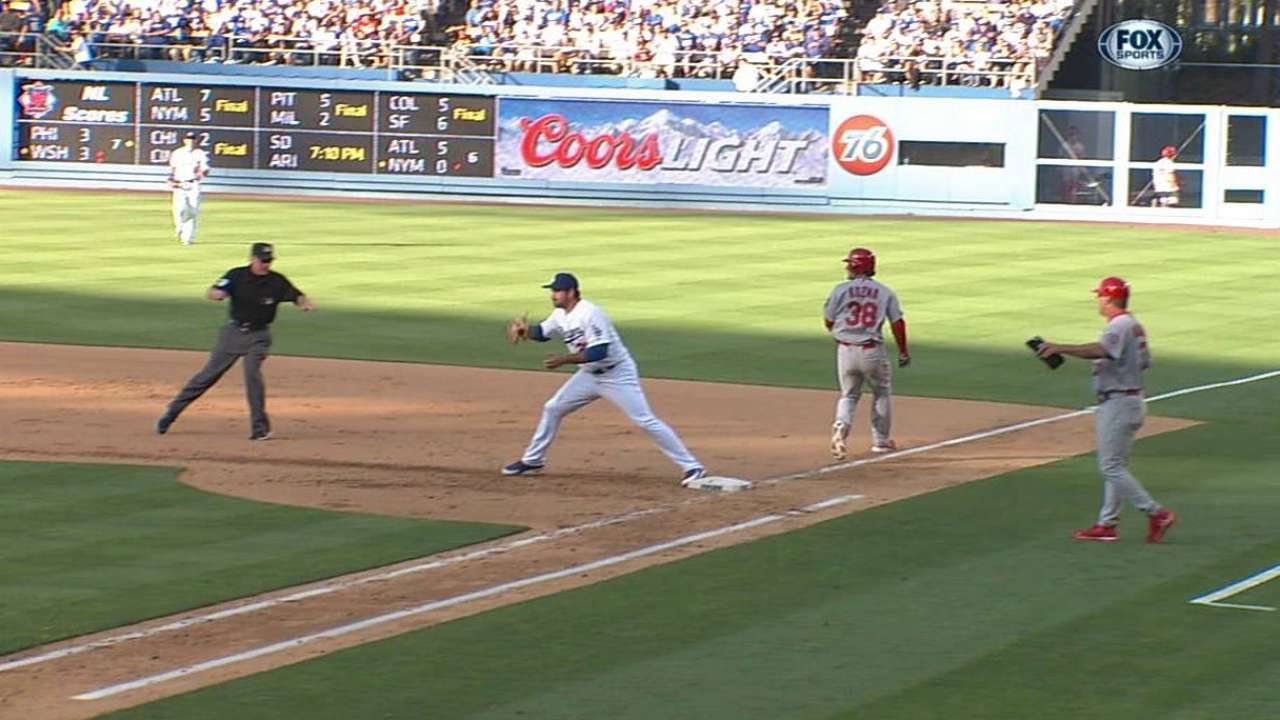 LOS ANGELES -- Nick Punto's production has kept him in the lineup, despite concerns from Dodgers manager Don Mattingly that the veteran utility man could wear down too early in the season.
Punto has played more than 88 games in a season only once since 2009, when he appeared in 125 games with the Twins. He made his 26th start in 47 games on Saturday against the Cardinals, one of his former clubs.
The Dodgers did not anticipate using Punto this frequently coming out of Spring Training. But injuries to infielders Hanley Ramirez, Mark Ellis and Jerry Hairston have forced Mattingly to use Punto more than he'd like.
"Injuries have kind of given him more opportunities than we thought he would be able to get," Mattingly said Saturday afternoon. "He's playing more than he might need to, and I am worried about wearing him down."
Punto hasn't shown signs of wearing down yet, though. He entered Saturday's game hitting .323 with 10 RBIs and 12 runs scored.
Ideally, Mattingly said he wants Punto to share time at shortstop with Dee Gordon and at third base with Juan Uribe.
"I want to keep Nick healthy," Mattingly said. "He's playing so good. He's given us so much energy. He's really been hard to keep out of the lineup."
Hairston could be activated from the disabled list as early as Sunday, which would allow Mattingly to find more rest for Punto, if needed.
Austin Laymance is an associate reporter for MLB.com. This story was not subject to the approval of Major League Baseball or its clubs.