Zito plans to change little vs. Rockies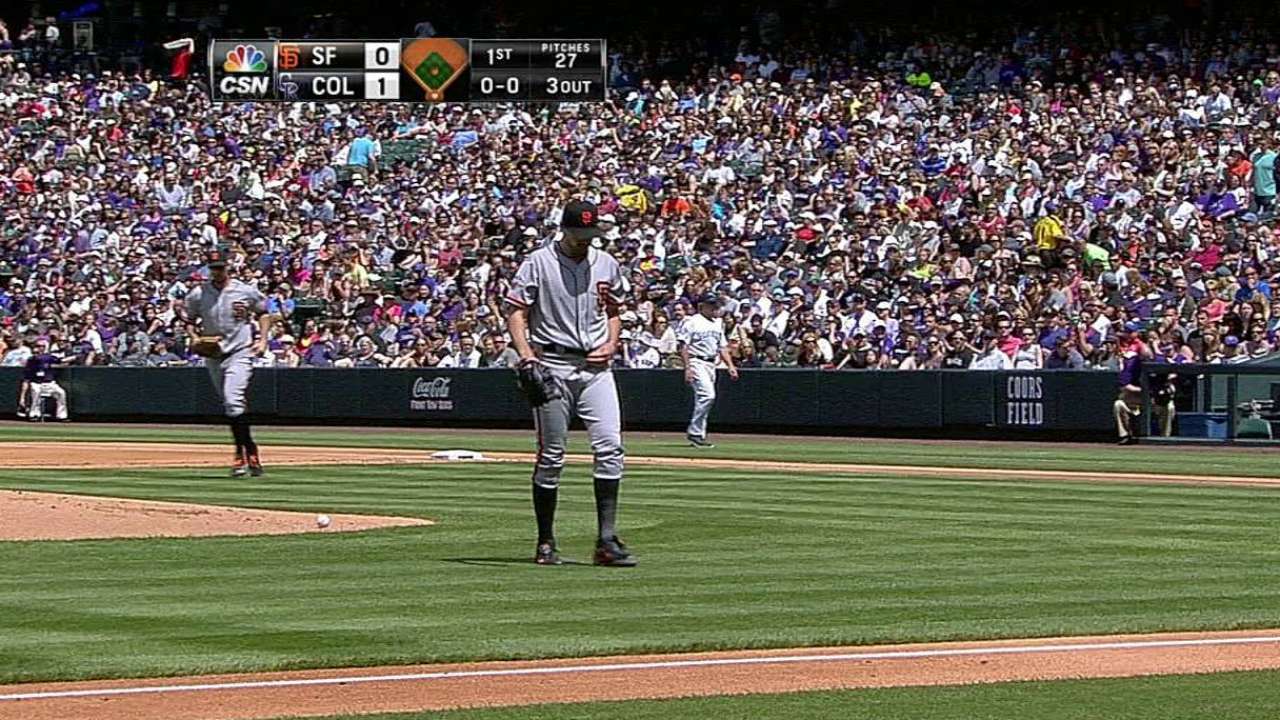 SAN FRANCISCO -- Barry Zito avoids overthinking when he faces an opponent in back-to-back starts, as he'll do Saturday when he faces the Colorado Rockies for the second time in a week.
"You can look back to certain things that you want to do differently, but for the most part, you can't change too much," Zito said. "These guys know what I've got and I know what they've got. Know what I mean?"
Zito definitely means to improve upon last Sunday's appearance at Colorado, where he absorbed the decision in the Giants' 5-0 loss. Zito allowed all of the Rockies' runs as well as 11 hits in 5 2/3 innings.
Zito has faced the same opponent in consecutive starts four times since he joined the Giants in 2007. He has had mixed success in his encore outings, posting a 1-2 record with a 3.97 ERA. Included in those four appearances were two quality starts and two games in which he lasted 3 2/3 innings.
Overall, Zito has thrived against the Rockies, whom he has faced 22 times in his career. The left-hander has built an 8-3 mark with a 2.70 ERA in those confrontations.
Chris Haft is a reporter for MLB.com. This story was not subject to the approval of Major League Baseball or its clubs.