For now, Mets sticking with struggling Davis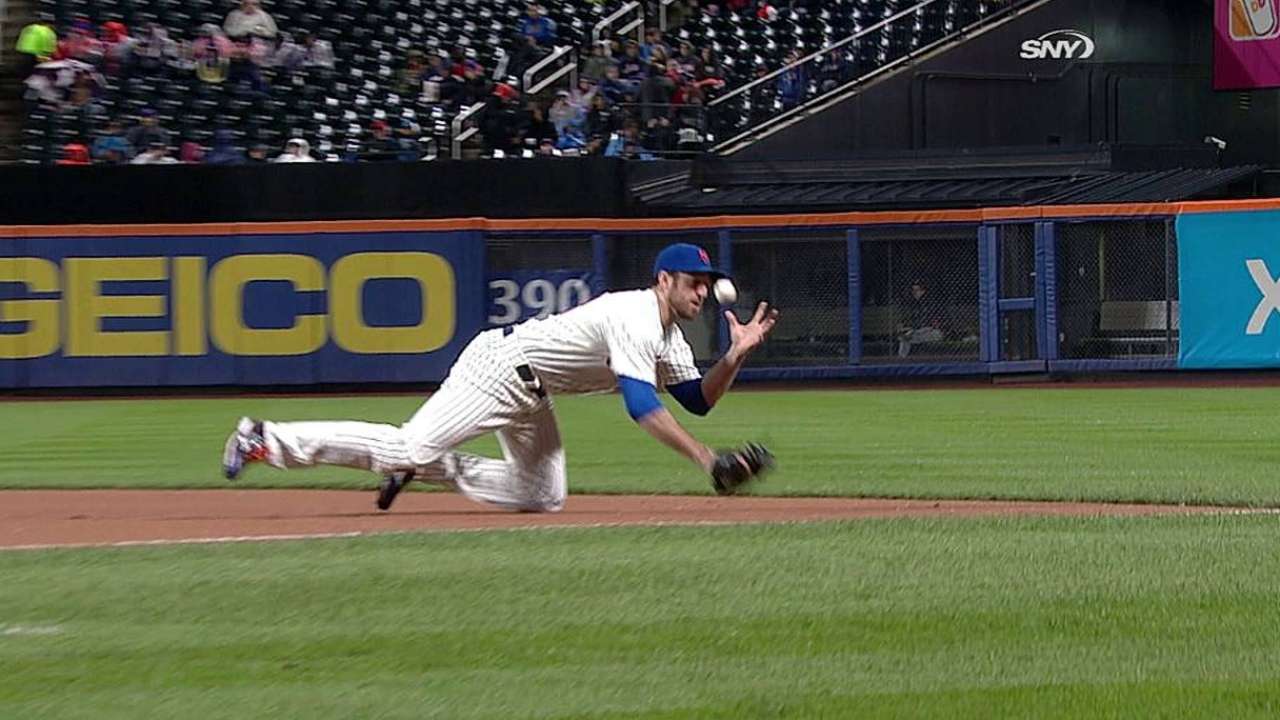 NEW YORK -- With Ike Davis in the crosshairs of fans and media alike, manager Terry Collins continues to deflect rumors that his first baseman may be imminently headed to the Minors.
"If Ike's not here, we have several options," Collins said prior to Friday's game against the Braves. "Now have we discussed them? No. Because he's the first baseman still."
Those options, Collins said, include shifting outfielder Lucas Duda or second baseman Daniel Murphy to first, or making Justin Turner the full-time starter. But the Mets will not explore any of them until, Collins said, "the time is right."
When that time may come is not entirely clear. Davis entered Friday's play with one hit in his last 38 at-bats, and none in his last 25 chances with runners in scoring position, and he proceeded to go 0-for-4 with four strikeouts in Friday's suspended game. Perhaps more troubling for the Mets, Davis has also struggled defensively, making three key misplays over the past week alone.
Nonetheless, the Mets continue to stick by Davis in large part because of his unique track record. A year ago, Davis was mired in a .158 slump with five home runs until June 9; he recovered to hit .265 with 27 homers the rest of the way.
Davis is currently batting .147 with four home runs, so his offensive woes are not unprecedented. But unlike last year, the Mets are struggling around him, heightening the urgency for some sort of resolution.
"It's certainly tough on Ike," Collins said. "At this level, every player puts an added amount of pressure on themselves when they're the go-to guys. Now, with all the focus and all the questions, there's even more pressure on Ike."
Collins said he and general manager Sandy Alderson have yet to meet with Davis to discuss his future, as they did last year around this time. But they have spoken with their first baseman about trying to relax.
"'Hey, look, focus on the game,'" was the message Alderson delivered, according to Collins. "'Don't focus on the stuff off the field.' That's why I took him out of the fourth hole. He's got enough heat on him, let alone to hit in the fourth hole and struggle."
Anthony DiComo is a reporter for MLB.com. Follow him on Twitter @AnthonyDicomo. This story was not subject to the approval of Major League Baseball or its clubs.