Still ill, Panda rests along with Belt for finale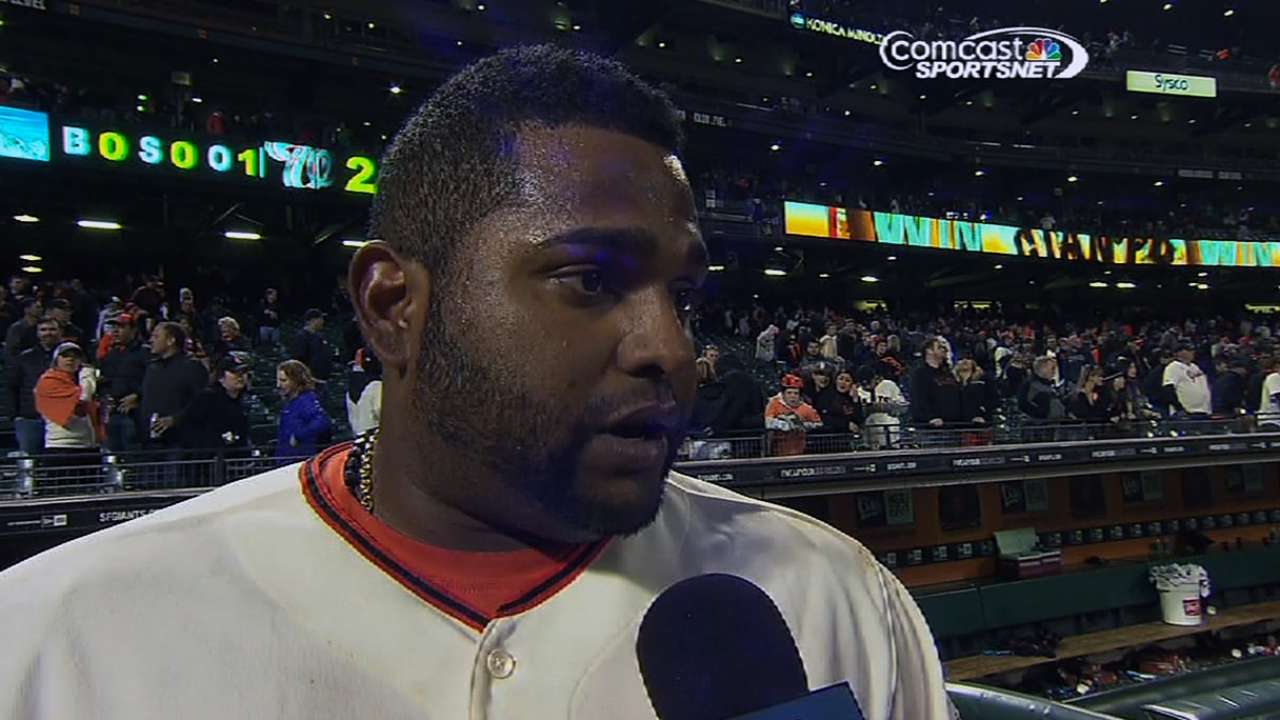 SAN FRANCISCO -- Ill Giants slugger Pablo Sandoval was out of Wednesday's lineup, as manager Bruce Bochy wanted to give the flu-stricken third baseman extra time to recover.
Since Thursday is a scheduled off-day for the Giants, Bochy figured that a two-day rest would benefit Sandoval, who won Tuesday night's game against the Nationals with a two-run, 10th-inning homer. Joaquin Arias started at third base and hit sixth in place of Sandoval.
"Hopefully, when we come back Friday, he'll be over this 'crud' he caught and be back to full strength," Bochy said.
A combination of circumstances accounted for first baseman Brandon Belt's absence from the lineup. Playing the percentages, Bochy started right-handed-hitting Brett Pill at first base to face Washington left-hander Gio Gonzalez. Moreover, Belt was bothered slightly by back tightness in Tuesday night's 4-2 win.
Bochy said that both Sandoval and Belt are available to come off the bench for pinch-hitting or late-substitution purposes.
Chris Haft is a reporter for MLB.com. This story was not subject to the approval of Major League Baseball or its clubs.