Thielbar very popular after impressive debut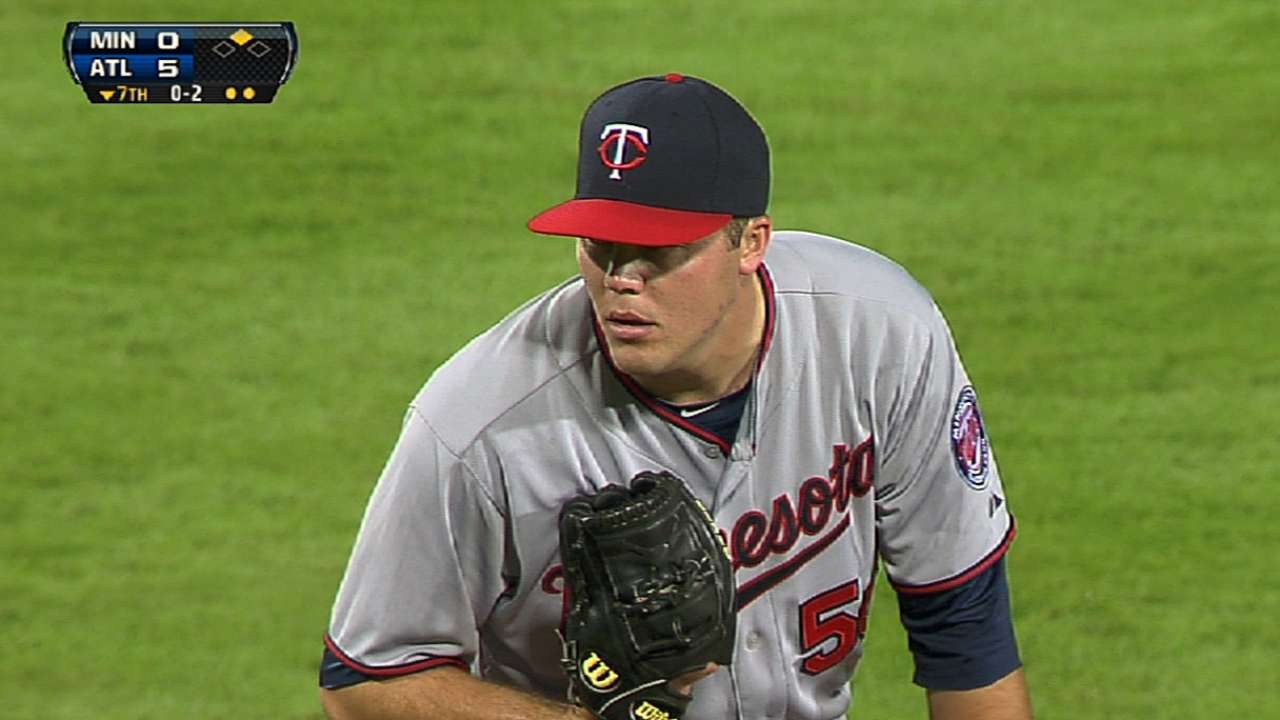 ATLANTA -- By the time Caleb Thielbar checked his phone after making his Major League debut against the Braves on Monday night, he already had 81 text messages.
Thielbar said the overall count of texts and phone messages was well over 100 after his impressive debut. The left-handed reliever tossed two scoreless innings, retiring six in a row after a leadoff single, and struck out three.
"I've just been catching up on texts and calls from people," Thielbar said. "But it sunk in last night when I was on the mound. It was a lot of fun."
Thielbar, a Minnesota native who attended Randolph (Minn.) High School and South Dakota State University, said it was especially cool pitching for his hometown team. He was pitching for the independent league St. Paul Saints just two years ago before being signed by the Twins.
"It's been quite a journey, I'll tell you that much," Thielbar said. "The competition there was actually really good. We had a lot of good players on our team and I learned a lot. I don't think my time with the Saints hurt me. That's for sure."
Rhett Bollinger is a reporter for MLB.com. Read his blog, Bollinger Beat, and follow him on Twitter @RhettBollinger. This story was not subject to the approval of Major League Baseball or its clubs.