Pagan, Sandoval play despite battling flu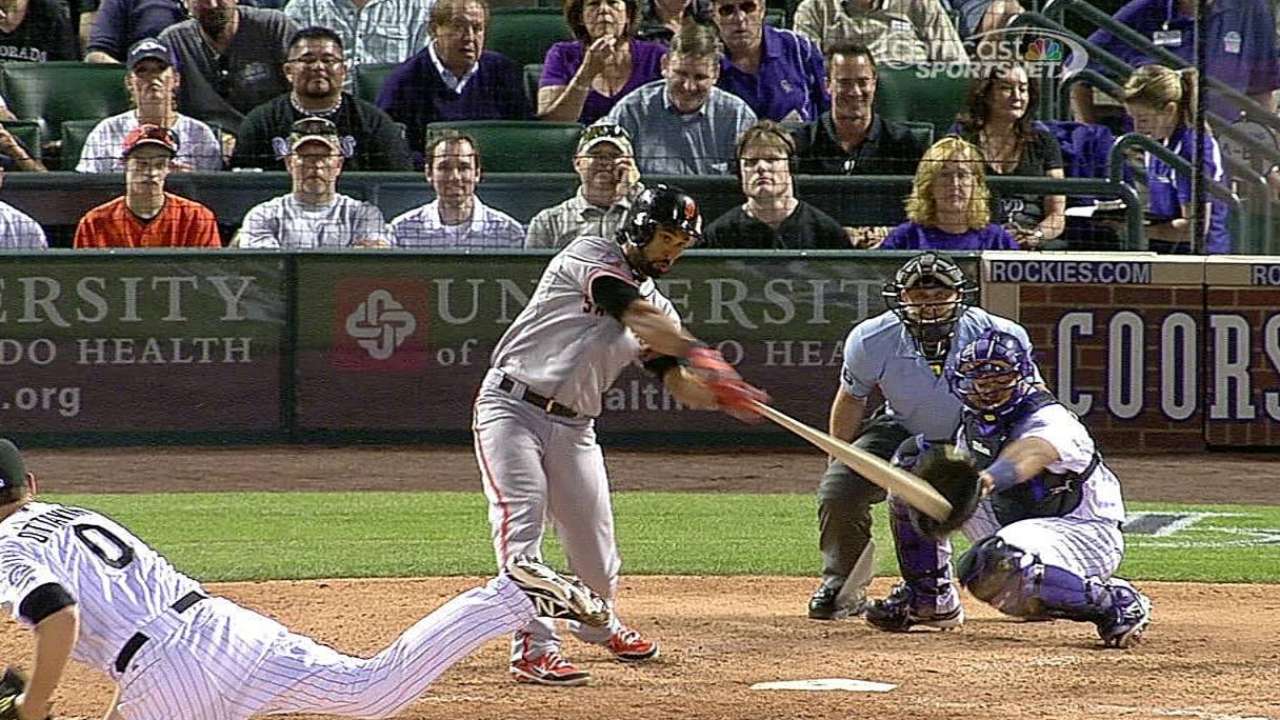 SAN FRANCISCO -- Giants center fielder Angel Pagan overcame his bout with the flu sufficiently enough to start Monday night's series opener against the Washington Nationals.
Manager Bruce Bochy indicated that Pagan, who left Sunday's game after five innings upon feeling ill, wasn't fully recovered. The Giants waited until Pagan took batting practice to determine whether he would remain in the lineup.
"This could be a gametime decision," Bochy said about 2 1/2 hours before the scheduled first pitch.
Third baseman Pablo Sandoval also caught the flu bug, but his ailment was mild.
"I play better when I'm sick," Sandoval told the Spanish-language blog Beisbol Por Gotas. "It's not going to stop me."
Infielder Nick Noonan, who was plowed into by Colorado's Carlos Gonzalez during a pickoff attempt Sunday, said that the right side of his neck and collarbone remained sore.
In another health-related development, right-hander Santiago Casilla revealed that he's wearing two different braces to cope with a cyst in his right knee. Casilla dons a light brace whenever he's not on the mound, then switches to a bulkier one to pitch -- which he had done only once before Monday since taking an eight-day break to rest the knee. The game brace, Casilla said, "is a little bit more uncomfortable."
Chris Haft is a reporter for MLB.com. This story was not subject to the approval of Major League Baseball or its clubs.