Brasier gets an education on 'Dairy Night'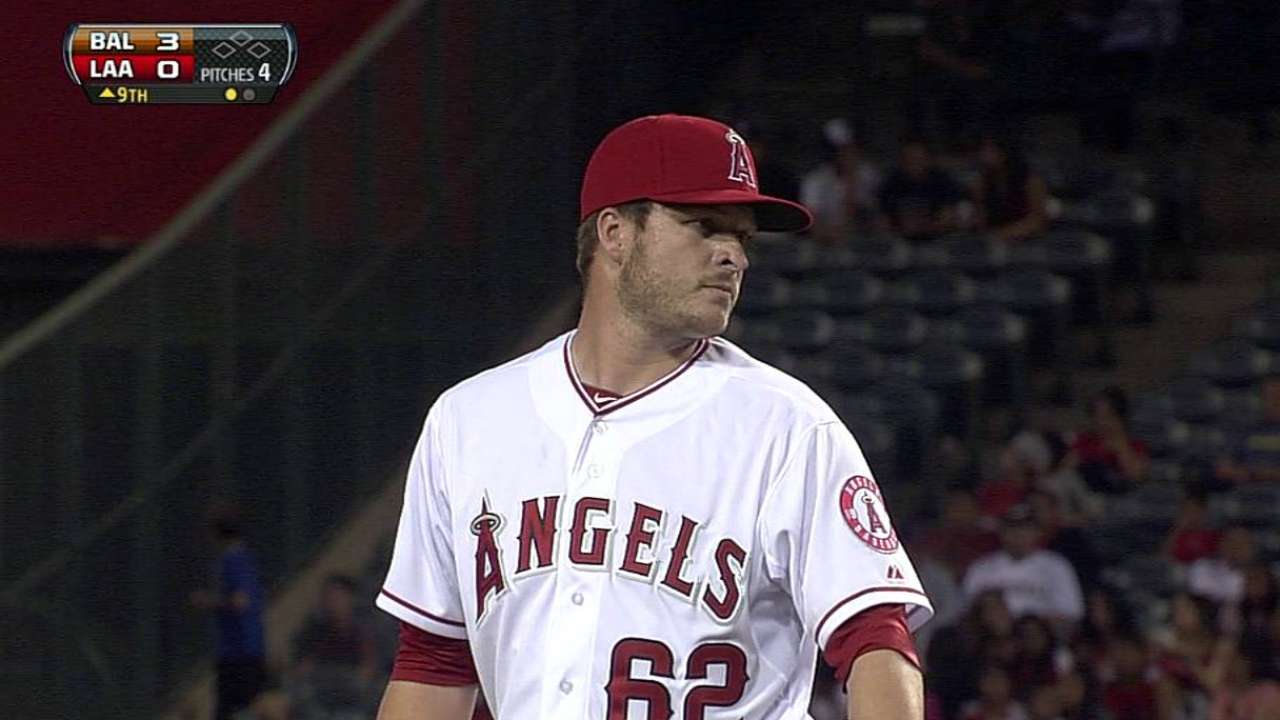 ANAHEIM -- Angels reliever Ryan Brasier had a twist in his pregame routine on Friday night.
Prior to joining his fellow relievers in the bullpen, Brasier milked a cow as part of "Dairy Night" -- one of the odder pregame ceremonies to take place at Angel Stadium.
"Never milked a cow," Brasier said. "I don't even know if I've ever touched a cow. It really wasn't that bad, not as hard as I thought it'd be. It felt like the nipple on a baby bottle. I was a little nervous to begin with."
The 25-year old rookie was selected for the unique task because of his youth. Although Brasier had never experienced anything similar to milking a cow and was a bit unsure of how to do it, Brasier is a competitor and enjoyed winning the race against White Sox reliever Nate Jones.
"When I first got out there, it was more learning how to do it, but obviously you want to win," Brasier said.
William Boor is an associate reporter for MLB.com. This story was not subject to the approval of Major League Baseball or its clubs.