Ruggiano, Polanco gets breather in finale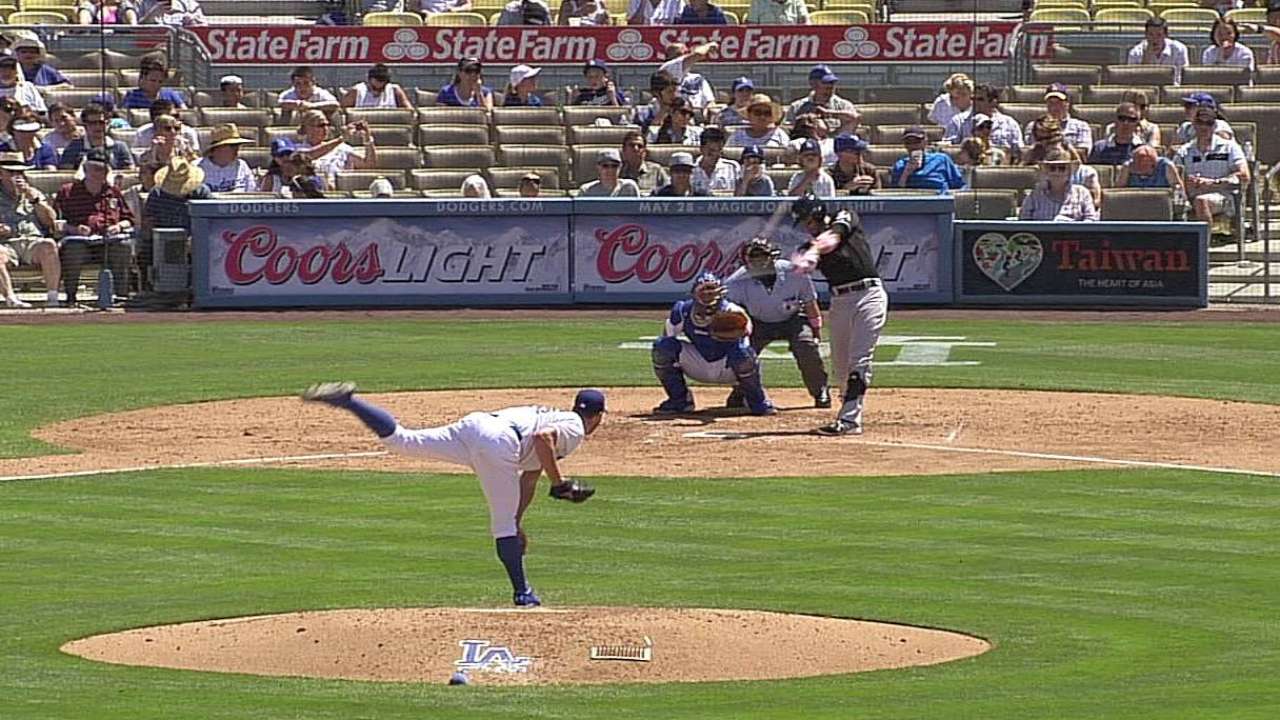 MIAMI -- A day after utilizing the same lineup in consecutive games for the first time all season, Marlins manager Mike Redmond gave a couple of guys Thursday night's series finale off to refuel.
Chris Coghlan started in center field in place of Justin Ruggiano, who was 0-for-7 on the homestand. Coghlan is tied with Eric Hinske for second in the National League in pinch-hits (six), including one on Wednesday night.
"[Ruggiano's] been in a little bit of a rough patch," Redmond said. "Get [Coghlan] in there. He's had some good at-bats off the bench and see if he can give us a little spark and go from there."
Nick Green earned the nod at third for Placido Polanco, who is 1-for-7 in the series. Polanco entered Thursday having started a team-high 36 of 40 games.
Redmond said he wants to keep his players fresh so they last the entire year.
"He just looked a little tired yesterday," Redmond said of Polanco. "I know we just came off a day off [Monday], but because of the situation with lack of depth, I've had to run him out there probably more than I anticipated."
Christina De Nicola is a contributor to MLB.com. This story was not subject to the approval of Major League Baseball or its clubs.