Weaver feels good, but will need rehab starts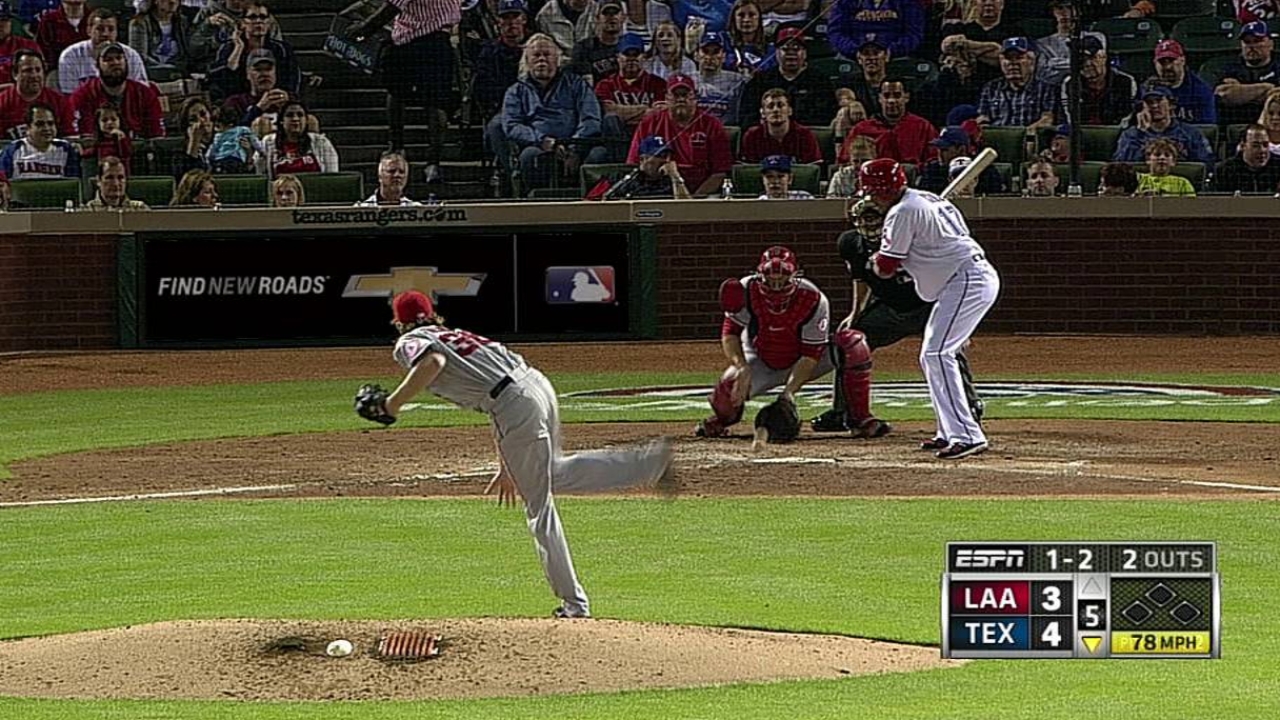 ANAHEIM -- Angels ace Jered Weaver felt good after a 60-pitch, high-intensity bullpen session on Tuesday afternoon. So good, in fact, that if it were up to him, his next step -- an 80-pitch session which will be broken up in 20-pitch installments scheduled for Friday -- will be his last before returning to the Angels' rotation.
"I'd like to throw the 80-pitch session and get in a game here," Weaver said, "if I had it my way."
Problem is, he really doesn't.
The Angels want to make sure Weaver is fully stretched out and totally in sync after being out five weeks with a broken left elbow. So Angels manager Mike Scioscia re-iterated on Tuesday that Weaver will need at least two rehab starts before being activated from the disabled list. That could follow his Friday session if Weaver continues to feel good, which would have him back by late May or early June.
"I just know he's smiling, and that's a good sign," Scioscia said. "The way he threw the ball this afternoon is reminiscent of what we would expect Weave to have, and that's encouraging."
Weaver has now thrown three bullpen sessions since hurting himself on April 7. His first two were more about getting used to throwing off a mound again. This last one was more "game-like," in Weaver's description.
"It went really well today, so it's exciting," Weaver said.
Can he convince Scioscia to not have to go out on a rehab assignment?
"I don't know," he said, smiling. "We're going to have to find out."
Alden Gonzalez is a reporter for MLB.com. Read his blog, Gonzo and "The Show", and follow him on Twitter @Alden_Gonzalez. William Boor is an associate reporter for MLB.com. This story was not subject to the approval of Major League Baseball or its clubs.