Scutaro, Posey tabbed to DH in Toronto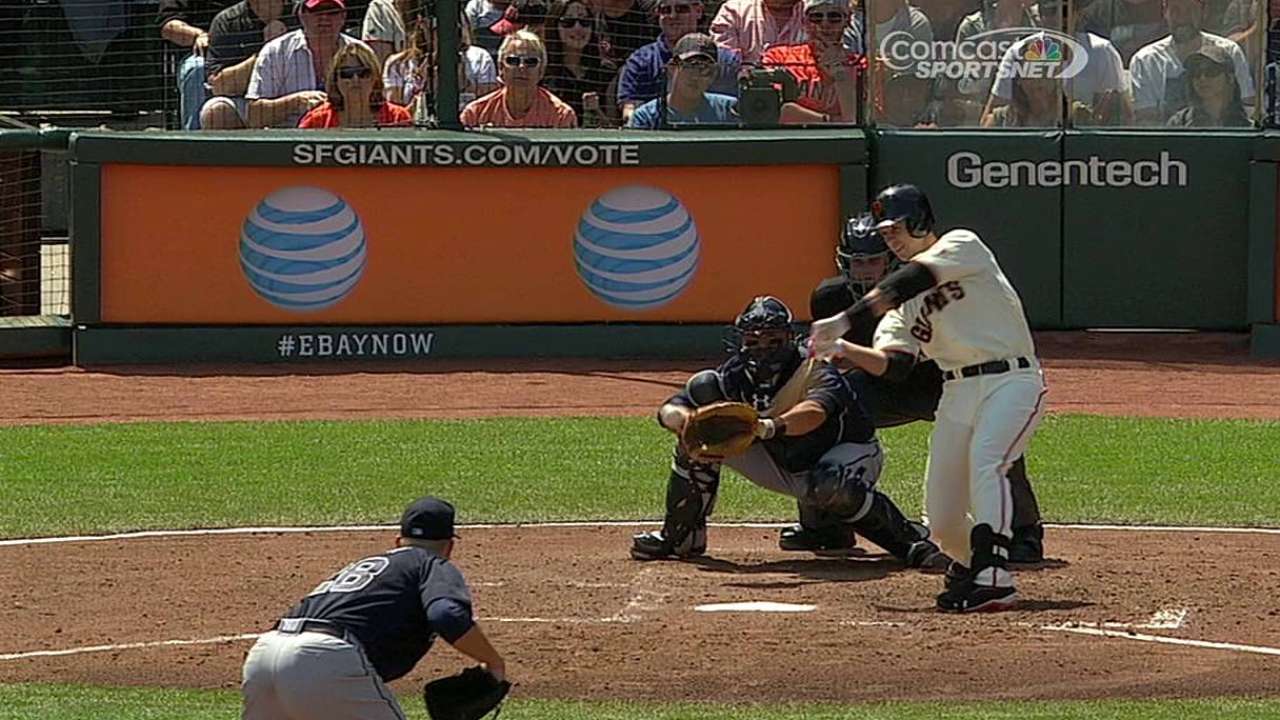 TORONTO -- One thing manager Bruce Bochy likes about Interleague Play is that he can keep his regulars in the lineup but use them as designated hitters.
In Toronto, especially, with the playing surface being AstroTurf, Bochy wants to take it easy on as many players as he can.
Second baseman Marco Scutaro, a former Blue Jays player, was given the start at DH for Tuesday's series opener against Toronto, with Nick Noonan playing second.
"This is a great opportunity to give Scutaro a break," Bochy said. "We're only here two days so I can't take it easy on a lot of them, but with Scutaro it makes sense to give him a break."
For Wednesday's finale, Bochy said he will give catcher Buster Posey the start at DH and get him back behind the plate Thursday, when the Giants begin a four-game set in Colorado.
Bochy wasn't exactly sure how the rest of his lineup would look Wednesday but said left fielder Gregor Blanco would start both games against the Blue Jays.
Chris Toman is a contributor to MLB.com. This story was not subject to the approval of Major League Baseball or its clubs.