It's a long season, fortunes can turn on a dime
Players and teams know one good stretch can change results for the better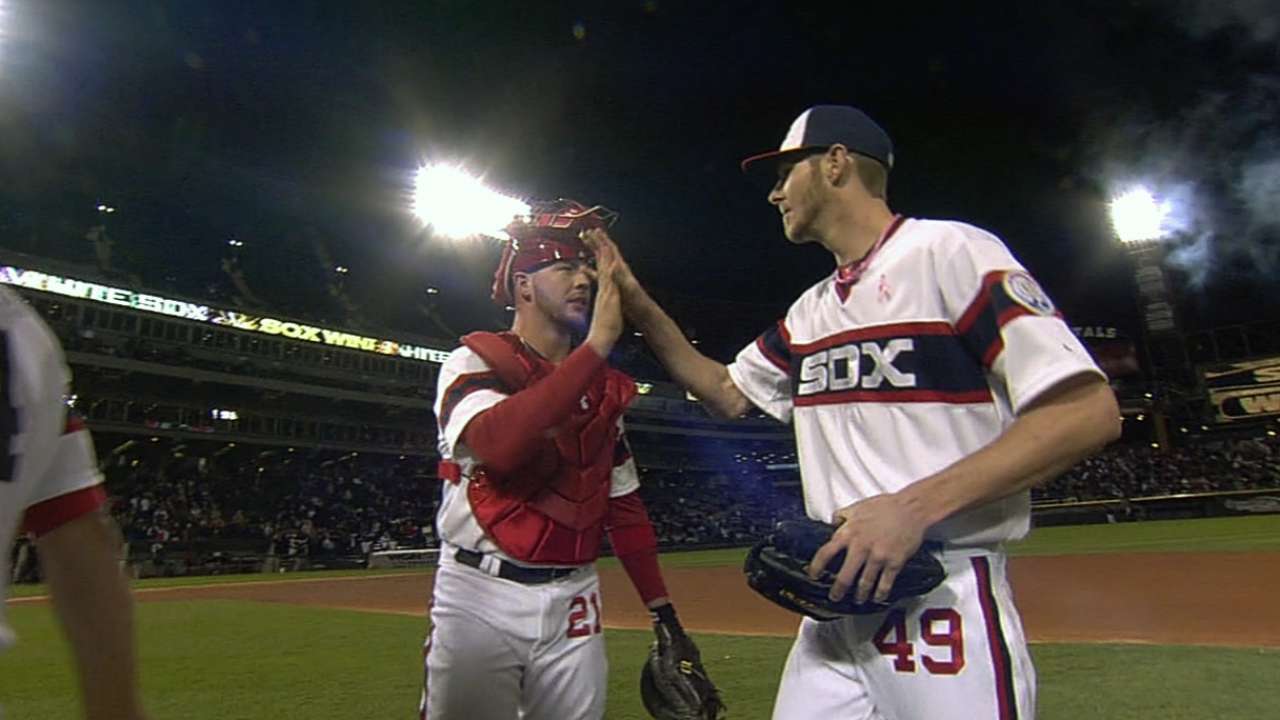 Anyone who has watched the game of baseball long enough knows the drill by now.
A team or a player struggles to start a season. Fans begin to turn nasty toward that underperforming team or player. The media begins to wonder why that team or player doesn't quite have it anymore and where it all went wrong.
Then, circumstances turn on a dime. One good series can be all it takes to transform a team's mindset and turn it into the contender it could have been from day one. One solid game can be all it takes for a hitter to turn things around and begin to feel right at the plate.
In early April, just about every manager has to remind us that the season is a marathon and not a sprint. Sure, it's a cliche, but the statement is based on fact -- and there are years and years of evidence to back it up. So, of course, this season is no different.
Remember in the opening week, when the Yankees were being buried by fans and the media proclaimed them the Bronx's worst team in the past 20 years?
Well, here we are, almost halfway through May. The Yankees are in first place in the American League East, and they're preparing for a handful of key contributors to return soon from injuries.
"There's never a time when everything is going perfect for a team," Yankees right fielder Ichiro Suzuki said through an interpreter earlier this month. "You're always going to have to have the pitchers or the hitters come through at certain points, guys stepping up. We always need to be ready, and everybody do their job, and we'll be OK."
For much of the season's first month, the baseball world wrote off the Indians' plethora of offseason moves. For all the veteran talent Cleveland had brought in, the Tribe remained a middle-of-the-pack team. Or so we thought.
But thus far, they've set out to prove those doubters wrong. Winners of 13 of their past 16 games, the Indians were just percentage points behind the Tigers for first place in the AL Central entering play Monday night.
The same formula holds true for individual players.
The Yankees' Robinson Cano opened the campaign with just three hits in the season's first week, inviting critics to question whether he was letting his contract year get into his head.
Cano has answered them with a .299 batting average, 10 homers and .936 OPS.
A couple of poor starts had a few folks writing off Chris Sale as a one-year wonder. But the White Sox lefty has lowered his ERA from 4.09 to 2.88 this month and he's been a flat-out workhorse, working an average of 7 2/3 innings per start.
Yes, that's the same Sale we came to know during his breakout season in 2012. As is typical of big league ballplayers, Sale's approach didn't change through the struggles or the success.
"I come to the ballpark every day when I'm pitching and just want to keep my team in the game and win this game," Sale said. "That's the most important part at the end of the day."
Gio Gonzalez's ERA ballooned to 5.85 by the middle of April. He's since won a couple of games, notched three quality starts and posted a 2.88 ERA in four outings for the Nationals.
Cardinals catcher Yadier Molina, who sits fourth in the National League in batting average, was hitting .243 on April 12. Evan Longoria, No. 2 in the AL in slugging percentage, saw his average drop to .266 after an 11-for-56 stretch in mid-April.
Sure, the easy thing to do is to write these players off after a few weeks of subpar results. But if they've proved themselves in the past, there's a good chance they'll prove themselves again.
So the next time a manager breaks into his cliche bank for that old phrase comparing the season to a marathon, roll your eyes because you've heard it a thousand times, but not because it's inaccurate.
AJ Cassavell is a reporter for MLB.com. Follow him on Twitter @ajcassavell. This story was not subject to the approval of Major League Baseball or its clubs.