Hill's broken hand healing slower than expected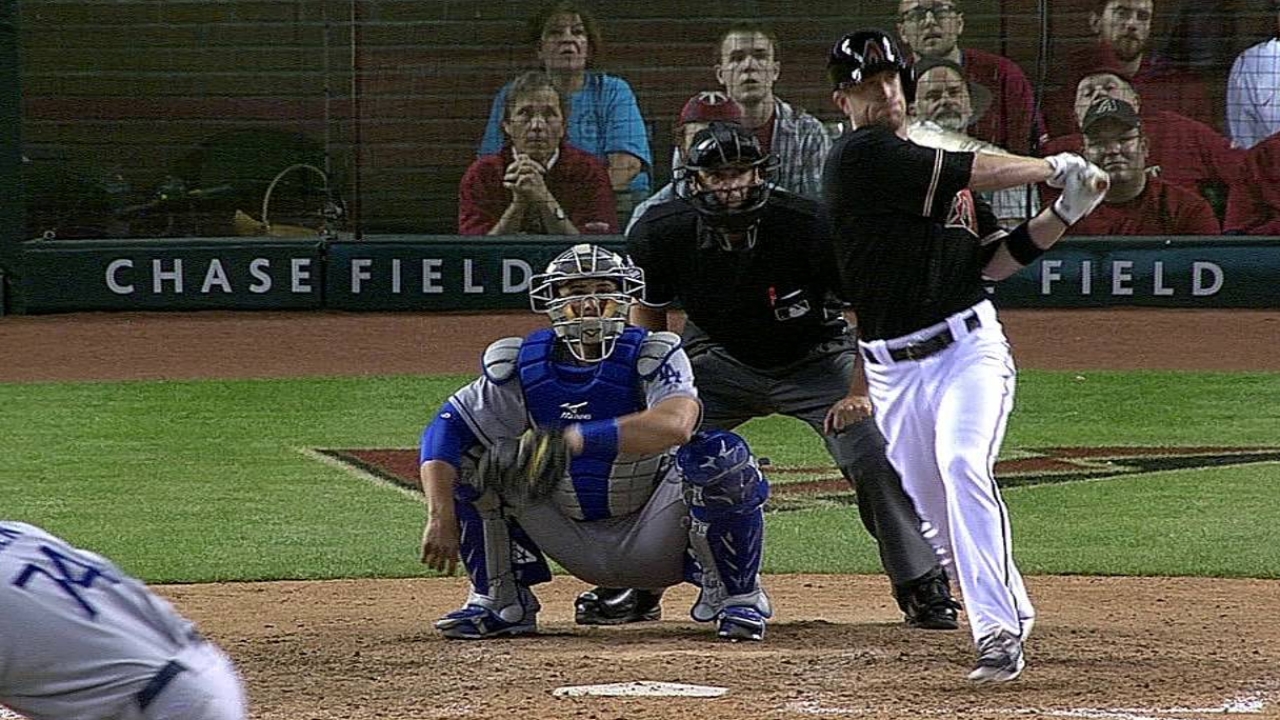 PHOENIX -- For the second consecutive week, the D-backs didn't receive the results they were hoping for when Aaron Hill underwent a CT scan on Monday. Hill is recovering from breaking a bone in his left hand on April 9, and the injury isn't healing as fast as the club anticipated.
"It's inconclusive at this time, it's probably not as good as news as we'd hope," D-backs manager Kirk Gibson said. "It hasn't progressed as far enough for him to do more strength exercises."
Hill, who went on the 15-day disabled list on April 15, was originally supposed to miss between four and six weeks of action. But as Monday marked the second baseman's fourth week on the shelf, that initial timetable seems unlikely as he still isn't able to resume baseball activities.
"I'm not sure right now where we're going to go from here, but certainly he's going to be waiting," Gibson said. "We'll try to get more growth on that broken bone."
In 10 games before going on the DL, Hill hit .306 with two homers and six RBIs.
Tyler Emerick is an associate reporter for MLB.com. This story was not subject to the approval of Major League Baseball or its clubs.