Roenicke reluctantly holds Braun out of lineup
Brewers outfielder dealing with neck issues; hits well vs. Bucs starter Burnett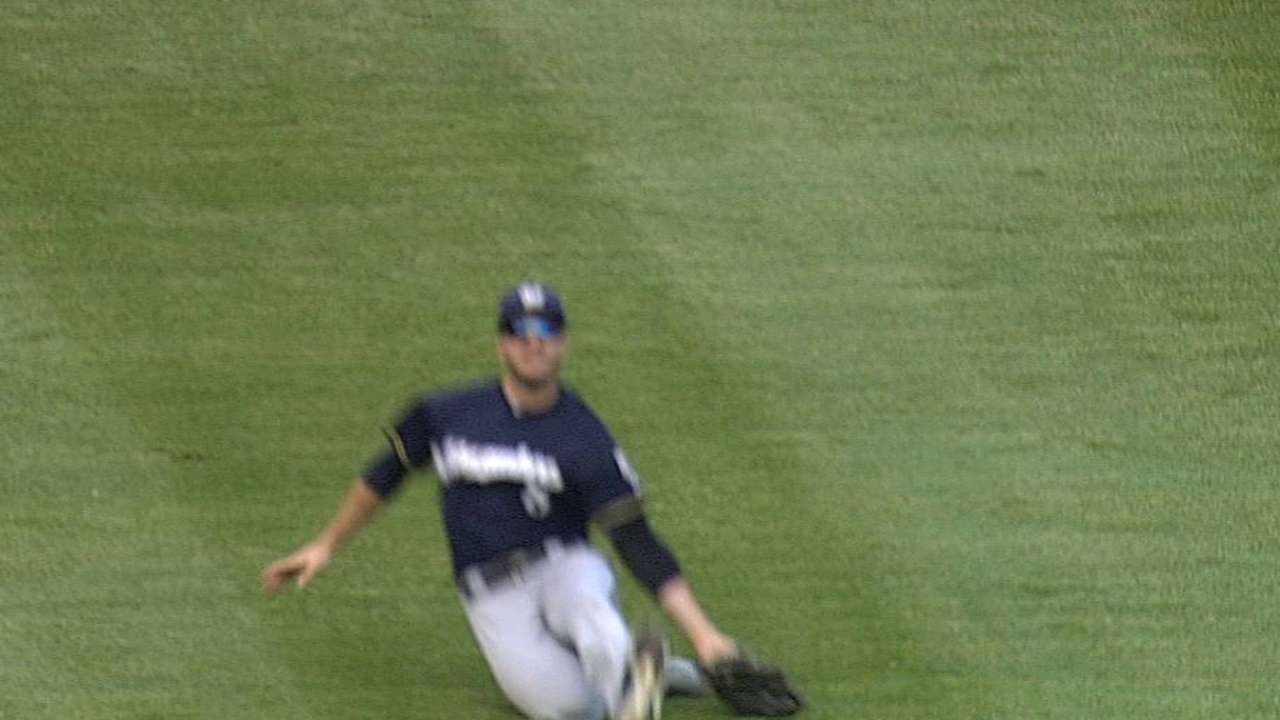 PITTSBURGH -- Left fielder Ryan Braun took Monday night off against the Pirates. He's been getting treatment since the start of Spring Training for a back problem, and has had issues with a stiff neck since early April.
The Brewers had lost four in a row entering the series opener at PNC Park, and it was not an easy decision for manager Ron Roenicke to sit Braun, especially because he is 6-for-14 in his career against Pirates starter A.J. Burnett. Nonetheless, Logan Schafer started in left field.
"I don't want him out of there," Roenicke said. "But physically, he's been fighting the neck issue. He wasn't sure if he was going to be able to play the games in Cincinnati and said somewhere, whether it was yesterday or today, he needed a day off.
"I certainly don't want to do it. It's different when you are playing well and things are going good, and you want to give the guy a day, but we need him and he does hit Burnett well."
Braun is batting .306 with eight home runs and 26 RBIs.
"We were just trying to figure out a day that works best," Braun said. "So the numbers against an opponent don't factor in, it's just a day that works best for us and the challenges of trying to stay as close to a hundred percent healthy as possible over the course of a season. I'm fine and I am available tonight. I'll be back in there tomorrow."
George Von Benko is a contributor to MLB.com. This story was not subject to the approval of Major League Baseball or its clubs.