Florimon, Hicks feeling better, return to lineup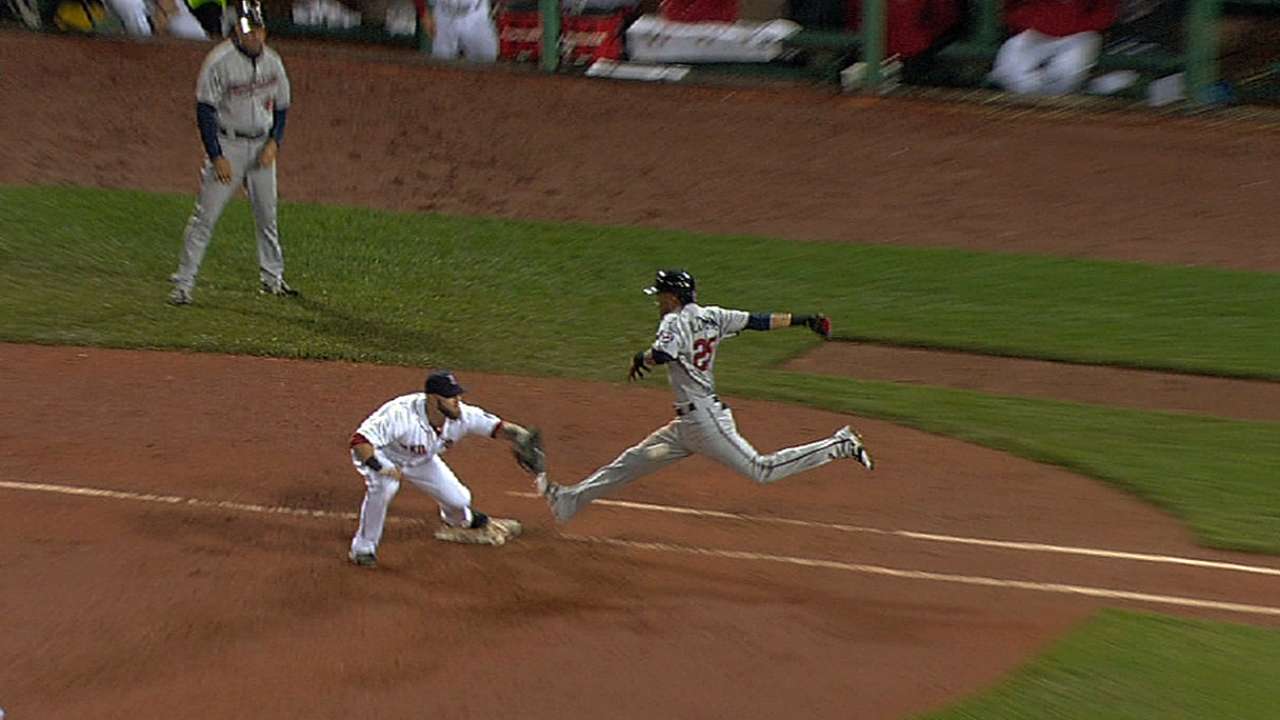 MINNEAPOLIS -- After dealing with minor injuries, shortstop Pedro Florimon and center fielder Aaron Hicks both returned to the Twins' lineup on Monday against the White Sox.
Florimon missed three games with a tight right hamstring after leaving Thursday's game in Boston in the seventh inning. But he told Twins manager Ron Gardenhire that his hamstring isn't bothering him and was ready to make his return.
"Flori says he's good to go, but he's said that for three days in a row," Gardenhire said. "So I'm hoping he is good to go and is telling us the truth here. I know he wants to play. But it always worries me when they go back out there with a hamstring thing. But he's done everything they've asked of him. He's run and taken ground balls and ran as fast as he could today in drills."
Hicks, who hyperextended his right elbow in Friday's game, missed two games but was able to take batting practice without any issues before Monday's game. He started in center and batted eighth.
"Hicksie is good to go," Gardenhire said. "I walked up to him in center field and told him if he feels anything in BP, let me know. But he seemed fine."
Rhett Bollinger is a reporter for MLB.com. Read his blog, Bollinger Beat, and follow him on Twitter @RhettBollinger. This story was not subject to the approval of Major League Baseball or its clubs.