Dodgers honor moms, who witness feats in win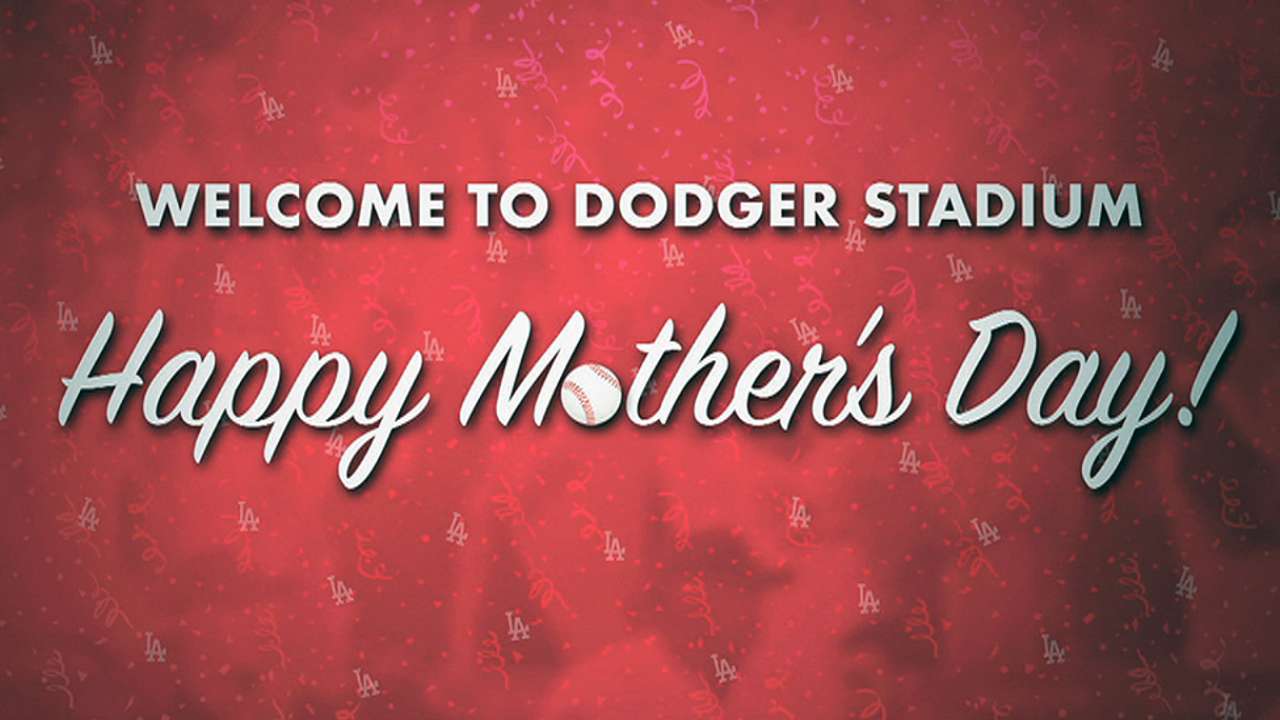 LOS ANGELES -- The Dodgers went to great lengths to show appreciation on Mother's Day.
Before Sunday's 5-3 win against the Marlins, the infield at Dodger Stadium was full of several of the players' mothers, taking photos with their sons and gathering to throw out a barrage of first pitches.
Scott Van Slyke, promoted from Triple-A Albuquerque on Friday and playing in front of his mother, Lauri, hit a solo home run to center field in the second.
"I was just smiling around the bases, because the first thing that came to mind was Mother's Day, and she got to see a home run," said Van Slyke, who added an RBI single in the seventh. "It was pretty fun."
Matt Kemp's mother, Judy, was able to watch the outfielder collect his 1,000th career hit with a single in the fifth.
"It being Mother's Day today, and us getting a good win and playing good, and them getting to throw out the first pitch is always special," Kemp said.
Brandon League came on to pitch the ninth inning, wearing bright pink spikes. His mother, Leigh, traveled from San Francisco to attend the game.
Andre Ethier was the only Dodger to use a pink bat and used it to drive in his 11th run of the season. His mother, Penny, was in attendance.
In recognition of Mother's Day, the Dodgers wore pink wrist bands and pink arm sleeves. The dugout lineup cards were also pink.
Austin Laymance is an associate reporter for MLB.com. This story was not subject to the approval of Major League Baseball or its clubs.