Collins revamps Mets batting order around Ike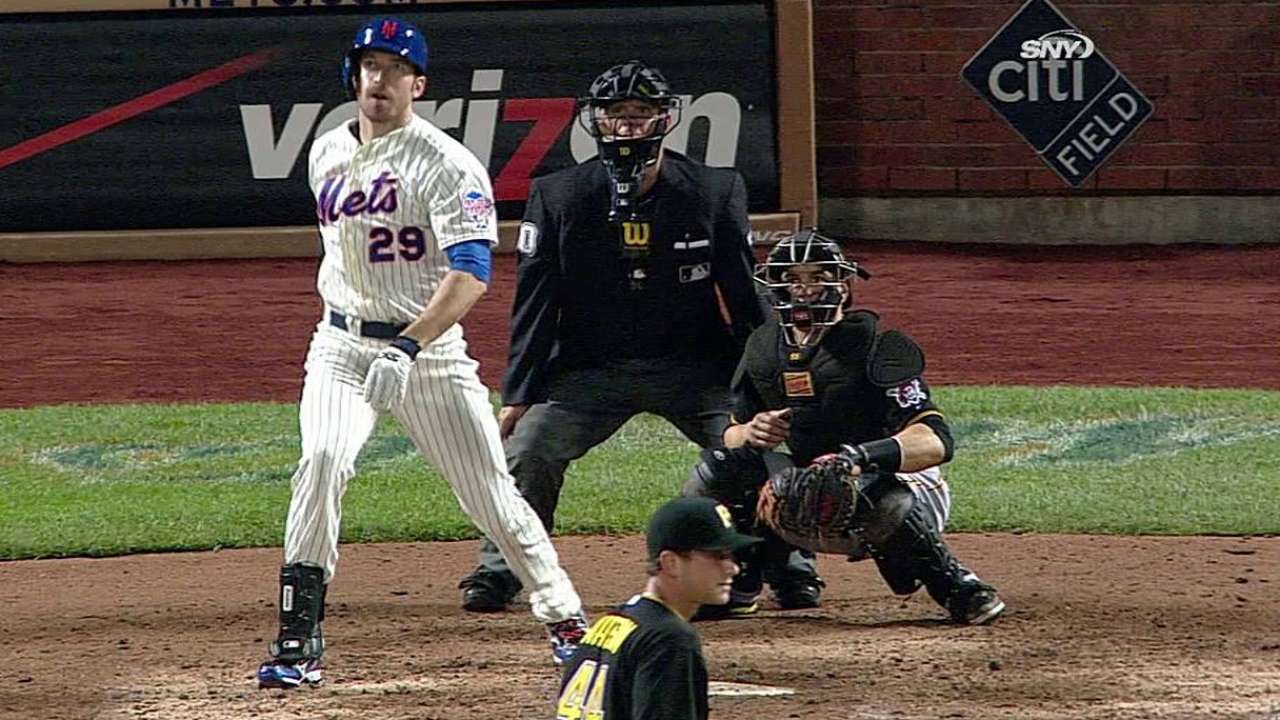 NEW YORK -- Seeking to jump start his offense by simplifying his batting order, Mets manager Terry Collins clumped all his best power threats in the middle of Sunday's lineup against the Pirates.
"We've got some guys that their job is to drive in runs," Collins said. "So we're putting them in a position where they can drive in runs."
The new lineup card featured David Wright batting third, Ike Davis fourth and Lucas Duda fifth, grouping the two lefties together for the first time this season. Duda had recently jumped ahead of Davis on the card, with the slumping first baseman regularly batting seventh.
That will no longer be the case, at least for the foreseeable future. With a run of right-handed pitchers awaiting them over the next week in New York, St. Louis and Chicago, Collins will use his new lineup every day regardless of results.
The goal is to spark Davis, which the manager hopes will in turn ignite the rest of his offense.
"Obviously I need to perform," Davis said. "But I've done it the majority of my career, batting fourth, and we were winning games even when I wasn't doing well hitting fourth. Hopefully putting me back there, that starts us getting on a couple winning streaks."
The Mets entered Sunday's play averaging 2.4 runs per game over their previous five contests, with Davis homerless over his last 13 games.
Anthony DiComo is a reporter for MLB.com. Follow him on Twitter @AnthonyDicomo. This story was not subject to the approval of Major League Baseball or its clubs.