Injuries have Oakland using backup plans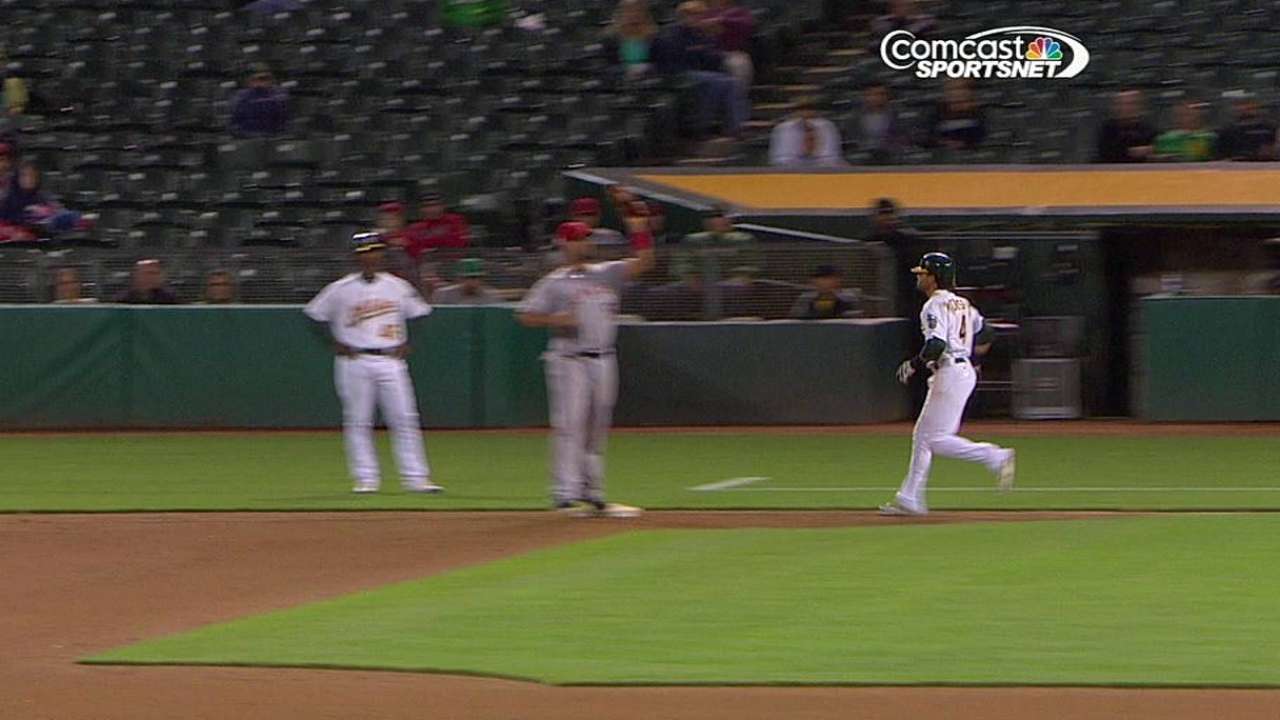 CLEVELAND -- The decision to bring up first baseman Daric Barton from Triple-A underscores just how severely Oakland has been affected by injuries this season.
In addition to Josh Reddick, who was placed on the 15-day disabled list retroactive to May 7, the group of injured outfielders includes Coco Crisp and Chris Young. Crisp has a strained left hamstring, and Young has a strained left quad.
"[Crisp is] moving around better. He's not feeling it when he walks around," manager Bob Melvin said. "I think he took a few swings off the tee. But I still feel like Chris Young has a better chance to come [back] before Coco does."
Melvin also mentioned a few injured pitchers. He said that Brett Anderson, who is dealing with a sprained right ankle, threw well in his bullpen session and is "feeling as good as he's felt here in a while."
Melvin also reaffirmed that he expects Jarrod Parker, who has a strained neck, to make his next start, scheduled for Saturday in Seattle.
"Very rarely is everybody going to be 100 percent," Melvin said. "Part of putting together the roster in the offseason by the front office was based on flexibility and being able to combat injuries.
"We never expected to have three of our outfielders on the [disabled list] at the same time, but a guy like Brandon Moss makes it a lot easier. He can go from first base and go to the outfield rather easily. We still have four good outfielders here right now. It's just a little different dynamic at first base."
On Wednesday against the Indians, Oakland started Seth Smith in left, Yoenis Céspedes in center and Moss in right.
Mark Emery is an associate reporter for MLB.com. This story was not subject to the approval of Major League Baseball or its clubs.