Upton brothers, McCann rest for series finale in Cincy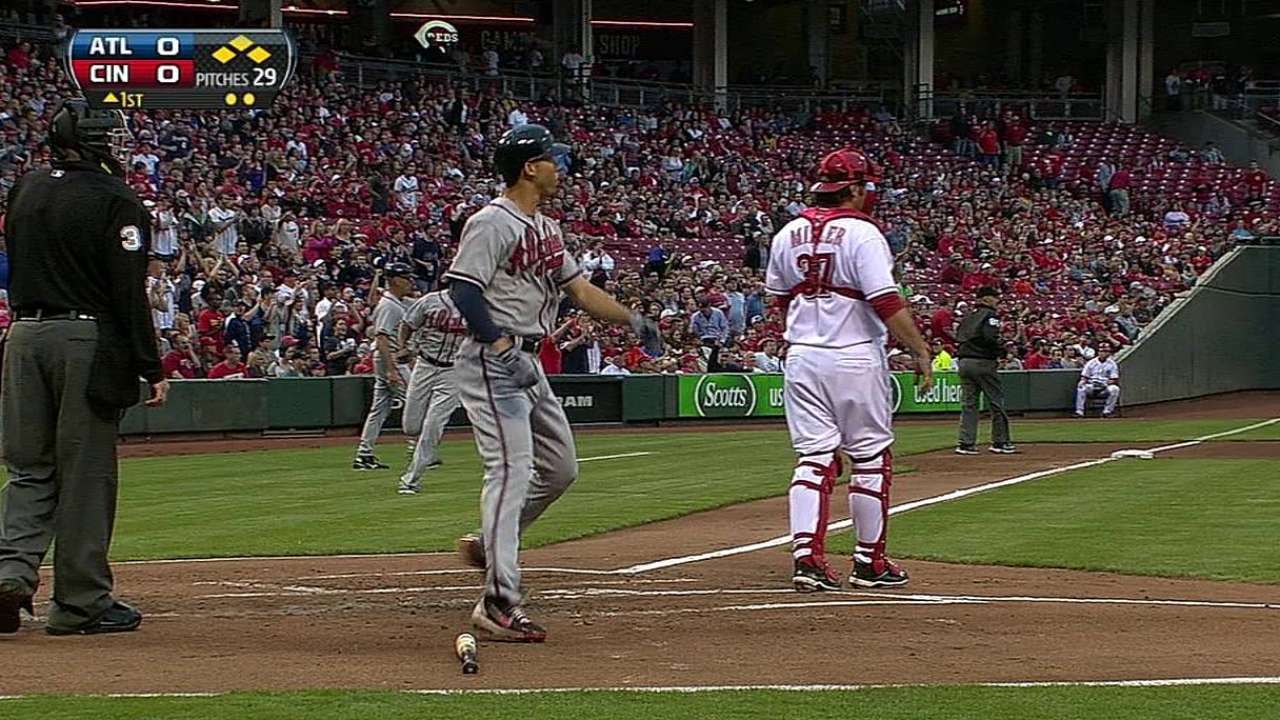 CINCINNATI -- Justin Upton, B.J. Upton and Brian McCann had Wednesday off for the Braves' series finale against the Reds.
Manager Fredi Gonzalez said before the series that McCann would not play the finale. The six-time All-Star made his season debut Monday after missing the first five weeks of the year recovering from offseason shoulder surgery. Gonzalez did not want McCann to catch three games in a 48-hour period.
As for the Upton brothers, Gonzalez simply wanted to give them a breather.
"You look at the schedule, and you see these [12:35] games in the middle of the week, and you kind of [make] a mental note that this is a good day to play your bench," Gonzalez said. "Let the [bench players] in there and let them play. It usually works out pretty well, because you get some energy. They haven't played in four or five days, they're going to go [all out].
"And by the way, we got three guys on the bench that we can plug in wherever we want at any part of the game."
It will be the first day off of the season for Justin Upton, who has played in all 32 games, hitting .278 and leading the Majors with 12 home runs. His brother, B.J., has played in 30 games and is hitting .153 with three home runs and five RBIs.
McCann, meanwhile, got his first hit of the season Tuesday, ripping a two-out, bases-loaded single to right off of Reds starter Homey Bailey that plated two. McCann is 1-for-8 with a walk since returning from the disabled list.
"Nobody plays 162 anymore," Gonzalez said. "You've got to play your bench, especially in the National League."
Tony Meale is a contributor to MLB.com. This story was not subject to the approval of Major League Baseball or its clubs.