Bonds 756 sign restored at AT&T Park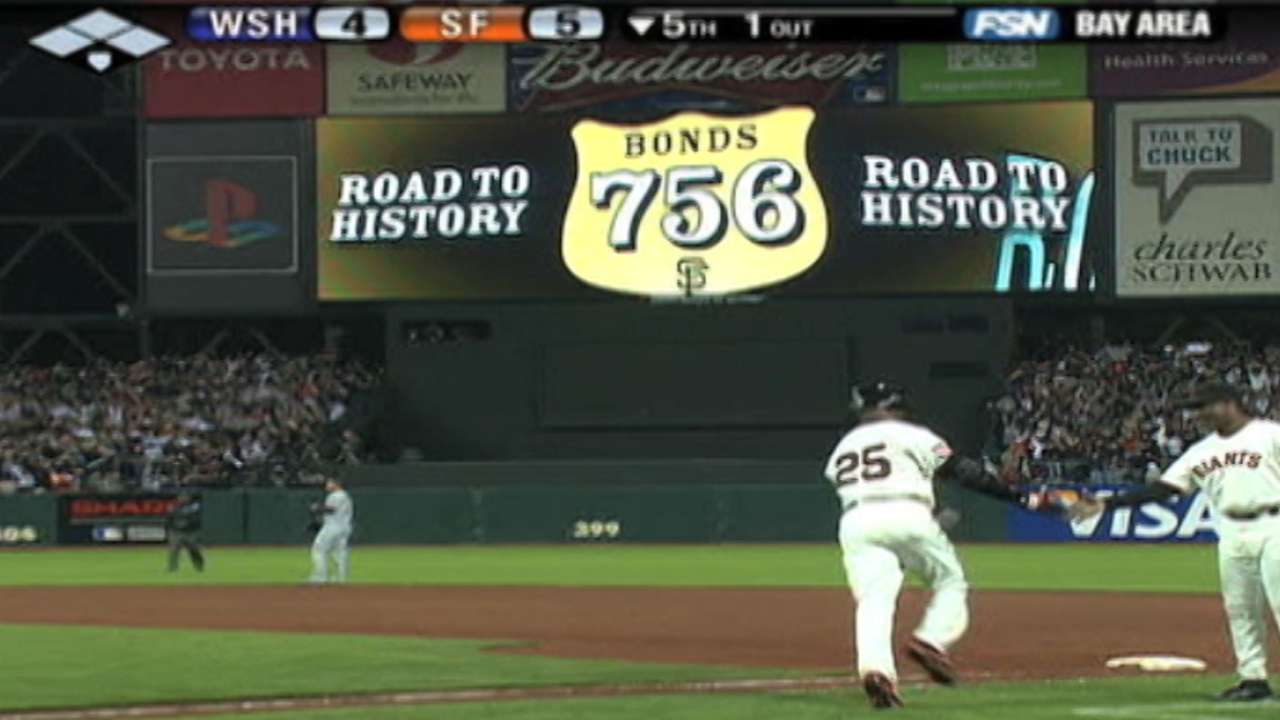 SAN FRANCISCO -- The mystery as to disappearance of the Barry Bonds 756 home run sign off a wall in the center-field bleachers at AT&T Park may never be solved.
The Giants aren't talking about it, other than to say it has been replaced.
"It's brand new, and improved," said a Giants spokesperson. "Everybody can relax now."
The Giants also had to replace a Barry Bonds disc, commerating one of his MVP awards, along the railing of the walkway surrounding the giant Coca-Cola bottle in the left-field Fan Lot.
Rick Eymer is a contributor to MLB.com. This story was not subject to the approval of Major League Baseball or its clubs.