Barney trying to be patient at the plate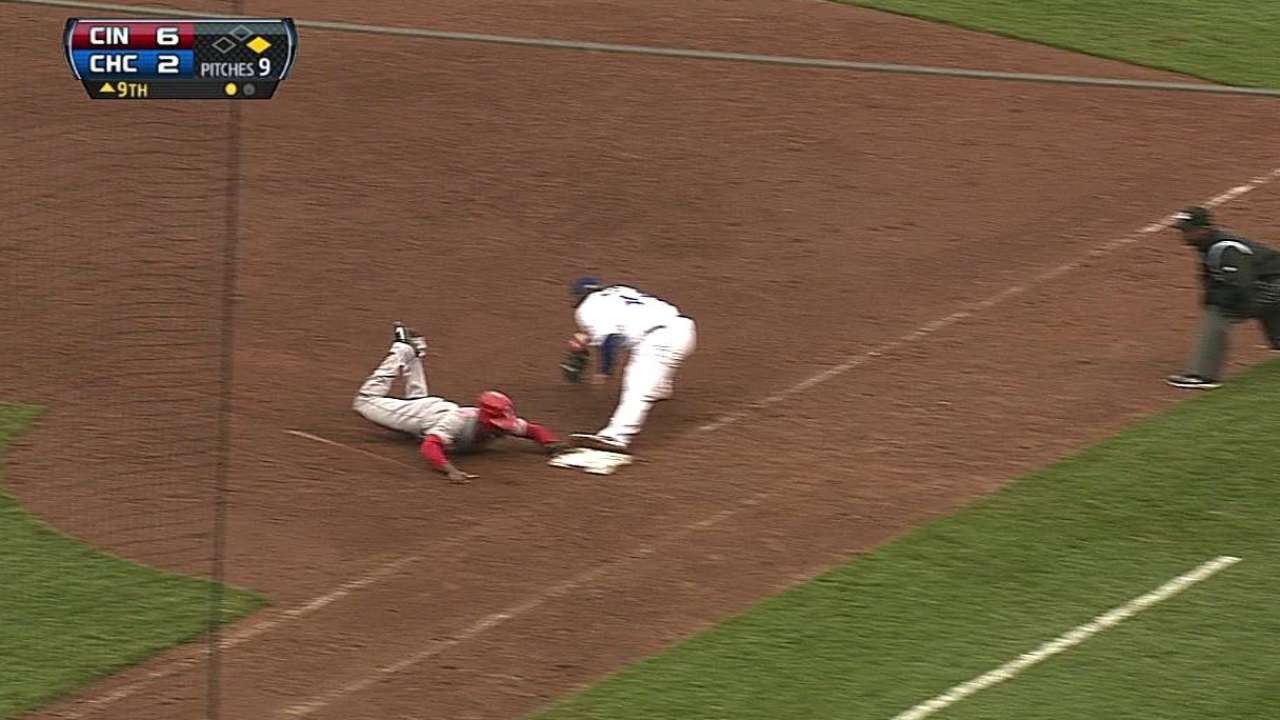 CHICAGO -- This has not been a good homestand for the Cubs' Darwin Barney. The second baseman is 3-for-21 in seven games, and 0-for-15 in his last five.
"We're not taking advantage of fastballs," Cubs manager Dale Sveum said of Barney's at-bats. "They're getting deep on him and getting underneath him. We have to keep working to get out of it. We need him to do something, get on base, and do something in that part of the order."
On Friday against the Reds, he popped up to end the sixth and strand runners at first and third in a 6-5 loss. On Sunday, he flew out to right to end the fourth and leave the bases loaded, and the Cubs lost, 7-4. This season, he's 1-for-13 with runners in scoring position.
"It's not fun coming up in big situations and not coming through," Barney said. "When you have runners in scoring position, things just aren't falling. I put some good swings on balls in those situations, and they end up right at guys. I just haven't been executing my plan very much."
He was on the disabled list the first two weeks of the season after injuring his left knee in the Cubs' last spring game on March 30, but Barney wouldn't use that as an excuse.
"It's unfortunate when your team isn't winning games, and you're doing what I'm doing at the plate. You kind of wear it a little harder than you normally would, just because if you win a game, you can look at your day positively, and you helped the team defensively and maybe a situational hit," he said. "We haven't won a game these past few days, and when you're [personally] struggling, it's not a good feeling."
Barney said he's trying to see more pitches each at-bat.
"When you're not getting your hits, you better see some pitches and find a way to get on base," he said. "It's just one of those things where you have to get away from seeking results and just try to have good at-bats. Besides the last couple days, a few days before that, I felt I was doing that. I just have no hits to show for it."
Carrie Muskat is a reporter for MLB.com. She writes a blog, Muskat Ramblings, and you can follow her on Twitter @CarrieMuskat. This story was not subject to the approval of Major League Baseball or its clubs.