Heyward begins participating in baseball activities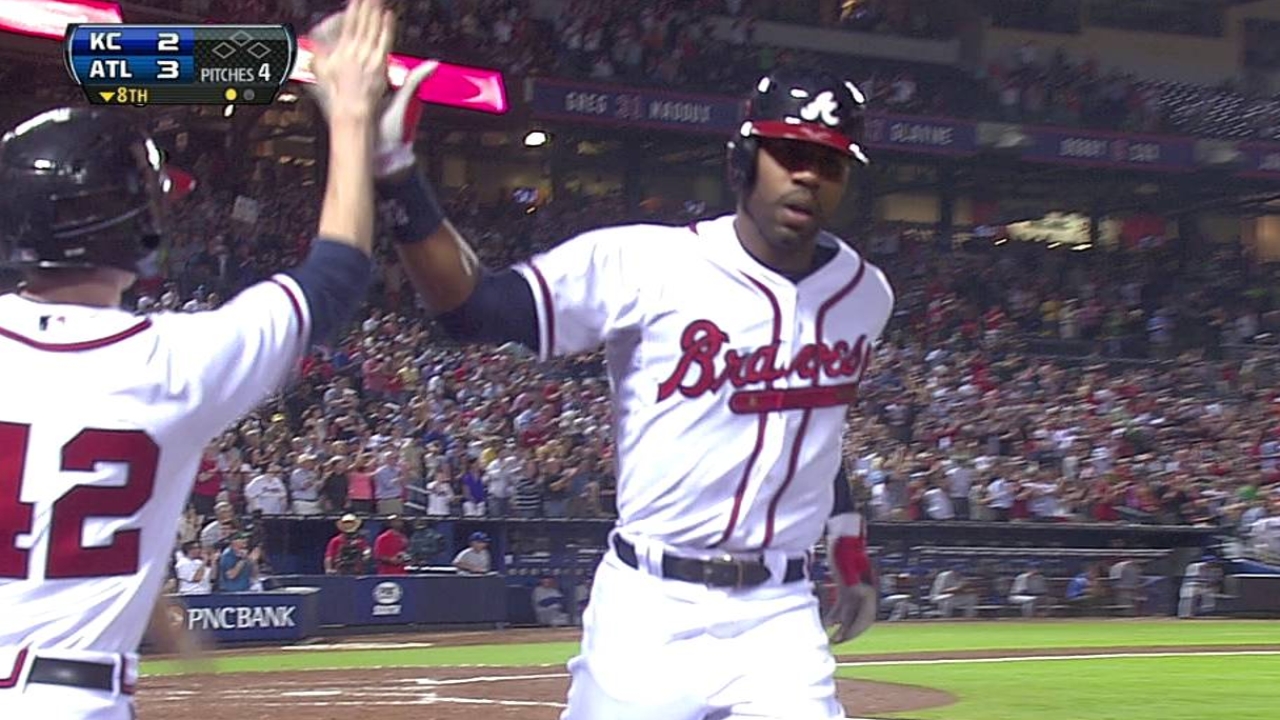 ATLANTA -- Saturday may have been a washout as far as the Braves-Mets game, but it was a nice day for Atlanta right fielder Jason Heyward, who took another positive step forward in his goal of returning to the lineup.
Heyward, who has been on the disabled list since April 23, the day after having to undergo an emergency appendectomy while in Colorado, took dry swings, hit off a tee and did what he called "aggressive throwing" in the indoor cages.
"It went well," said Heyward prior to Sunday afternoon's series finale with the Mets. "The goal was to go until you feel something so you know where we stand, see how it feels the next day and build off of that. I haven't had anything to set me back thus far. Every day, the next day I've been feeling good so far."
Manager Fredi Gonzalez feels good about the progress and looks forward to continuing good news once the team hits the road, with Heyward in tow.
"He's going to go to Cincinnati with us and take some live BP and start doing some more stuff," said Gonzalez. "It'll be three days in Cincinnati and a couple more days in San Francisco, and then we'll send him out to get some ABs."
Heyward, who has begun running and did so on a treadmill Sunday due to the wet grounds in Atlanta following a full day of rain on Saturday, will have a busy road trip, even though he won't be in the lineup.
"I'm going with the team on the road trip to stay with the trainers," Heyward said. "Make sure I'm in shape, get back in shape and get back in baseball shape, hitting on the field as soon as possible, running outside as soon as possible. So when I'm ready to go, I'll leave the team and do some rehab games."
"I haven't done anything max effort yet. But that's what I want to be able to do -- make sure when I get back here, everything is free and easy, we're not thinking about it and I'll be good to go. Of course, the rest of my body, being in shape, has a big part to play in that as well. So I do that, work with my hitting coaches and get ready to go."
The specifics will depend on how he progresses.
"There's still no timetable on where or when he's going to get a rehab assignment, he's just taking it day by day right now," said Gonzalez. "He's feeling better every day. Every day, his body is getting healthier and stronger. He's moving in the right direction."
Jon Cooper and Barrett Sallee are contributors to MLB.com. This story was not subject to the approval of Major League Baseball or its clubs.