Giants may keep 13 pitchers when Mijares returns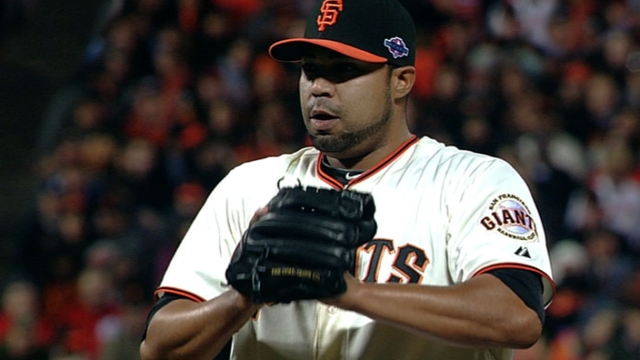 SAN FRANCISCO -- Manager Bruce Bochy believes the Giants' bullpen is doing so well that it is presenting a problem, albeit a good one.
When reliever Jose Mijares returns from the bereavement list, Bochy will have a tough decision in picking the player who no longer fits on the active roster. As a result, Bochy is considering going with 13 pitchers. The Giants currently have 12.
The decision will come down to how the starting pitchers are faring and how deep they're pitching into games, Bochy said.
"What's more important for us right now?" Bochy said, sharing the question he'll soon face. "Having an extra pinch-hitter, or have an extra pitcher?"
In its last 14 games, San Francisco's bullpen has notched a 1.44 ERA. This season, it owns the second-best ERA (2.44) in the National League behind Atlanta.
Willie Bans is a contributor to MLB.com. This story was not subject to the approval of Major League Baseball or its clubs.