Castro says K's come with Astros' approach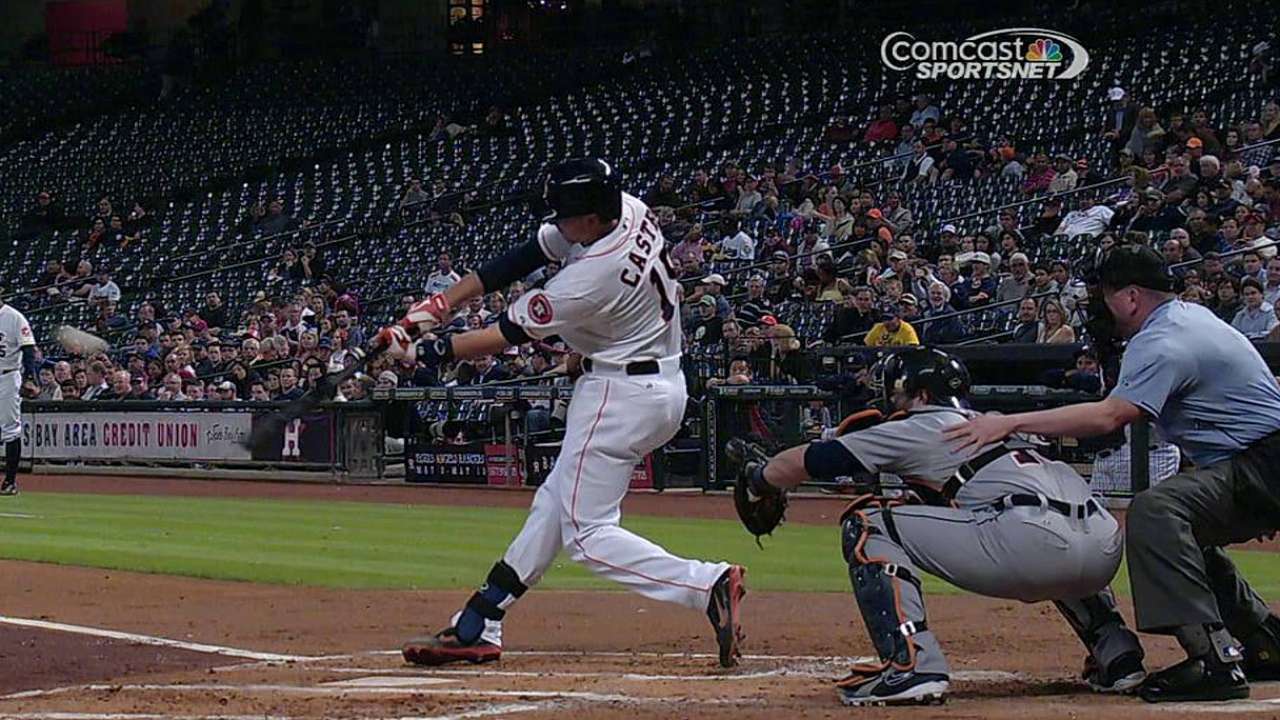 HOUSTON -- Catcher Jason Castro stopped short of characterizing the Astros as a "free-swinging" team, but at the same time, he acknowledged that they don't get cheated at the plate, either.
On Friday, the Astros broke the Tigers' pitching staff's seven-game streak of striking out at least 10 batters in a game -- an American League record. Still, the Astros have struck out a Major League-leading 300 times in 30 games this season, including 18 in Thursday's 14-inning loss.
"Part of our approach is trying to be what we call 'selectively aggressive,'" Castro said. "So we're trying to find pitches in the zone that we're able to drive and put aggressive swings on them.
"We have some guys with big-time power on this team. So that's part of their game. So you will see guys taking some pretty big hacks. And we have guys that are capable of hitting it out of the ballpark on any given at-bat. So I think that's part of it."
It's of little concern, therefore, that the Astros are striking out 10 times per game on average.
"It's part of the game," Castro said of the whiffs. "I don't think we're striking out at an alarming rate. And we've been competitive. I think we're right on the edge of kind of tipping the scales in our favor. It's just a matter of time before things start clicking for us."
Glenn Sattell is a contributor to MLB.com. This story was not subject to the approval of Major League Baseball or its clubs.