Ramírez podría regresar a lista de incapacitados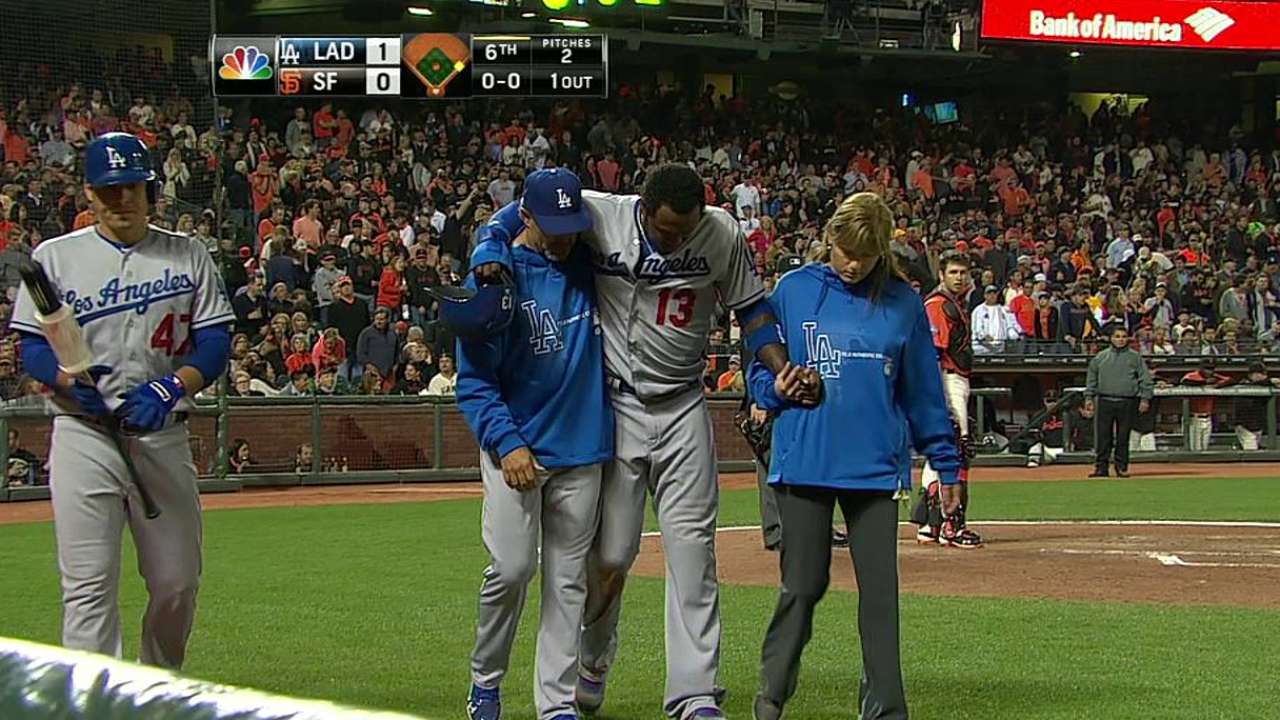 SAN FRANCISCO - En su tercer juego luego de tener cirugía en su pulgar, sufrió una lesión en su tendón izquierdo la noche del viernes cuando corría las bases, y se espera que sea colocado en la lista de incapacitados.
El dirigente de los Dodgers Don Mattingly dijo que el equipo no ha decidido quien reemplazará a Ramirez en el roster pero dijo que el equipo tiene 'muchas opciones'.
Ramirez, que parecía estar consternado emocionalmente cuando los reporteros llegaron al clubhouse luego de la derrota de los Dodgers, 2-1, habló brevemente.
"Regresaré mañana para ver cómo se siente," dijo Ramírez. "Estaré bien. Regresaré al terreno. Pronto."
Ramirez dijo que no sabía si se sometería a una resonancia magnética el sábado. La lesión ocurrió en el AT&T Park,, donde sufrió la lesión en su pulgar en marzo en el Clásico Mundial de Béisbol. Ramirez tried to go from first to third on a single by A.J. Ellis with no outs in the top of the sixth inning with the Dodgers leading, 1-0. Halfway between second and third, his gait changed and he was thrown out, grabbing just above the back of his left knee when he got up. Ramirez intentó ir a la tercera base desde la primera con el sencillo de A.J. Ellis durante la sexta entrada. Mientras corría desde la segunda a la tercera base, Ramirez sintió un dolor y fue retirado, y agarró la parte de atrás de su rodilla izquierda cuando se paró.
El entrenador principal Sue Falsone y el coach de la banca Trey Hillman ayudaron a Ramírez regresar al dugout.