Back improving, Victorino hopes to play Friday
MRI reveals lower back inflammation; outfielder plans to take BP Thursday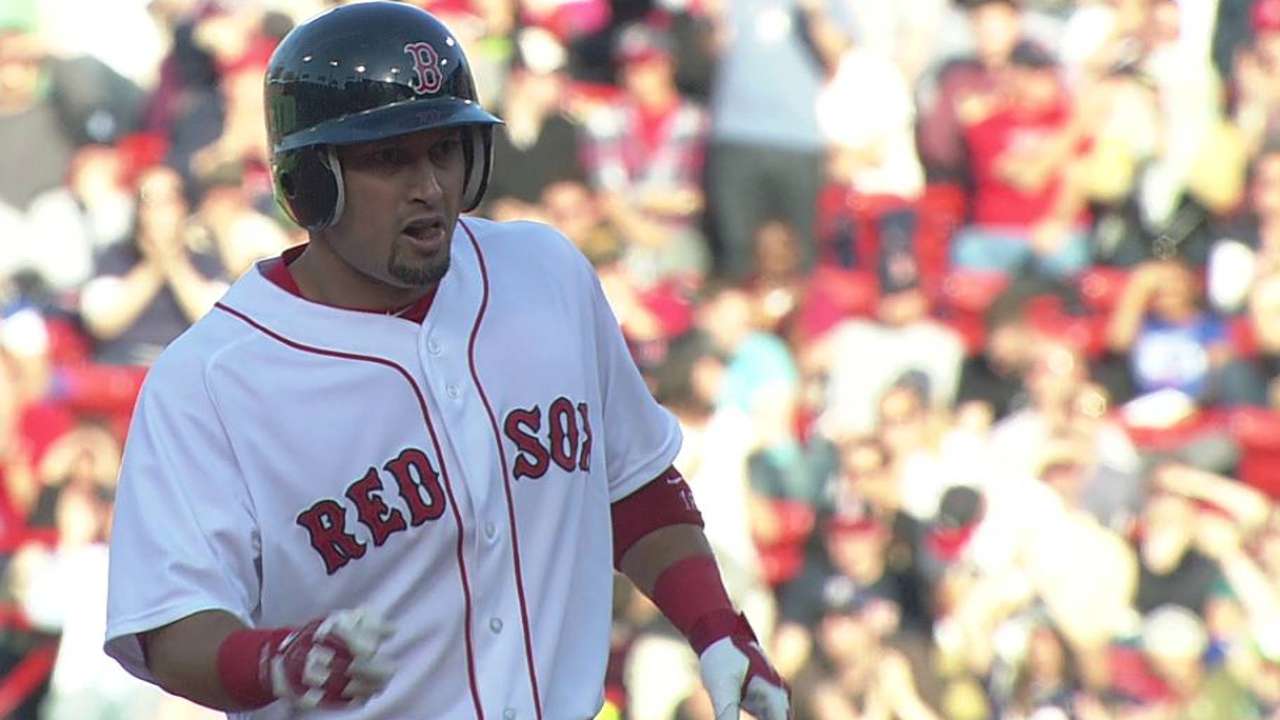 TORONTO -- Red Sox outfielder Shane Victorino had an MRI that revealed inflammation in his lower back near a disk, but the results were otherwise positive as he continues to progress from the back injury that has sidelined him since Thursday.
Victorino remains optimistic that he can avoid a trip to the disabled list and is aiming to return to the lineup against Texas on Friday.
The right fielder took soft toss and did some more intense work in the batting cages Wednesday, a day after hitting off a tee, and intends to participate in batting practice before Thursday's contest in Toronto. That will be a big test and Boston will likely make a decision about putting him on the DL depending on how he responds.
"It's getting to a point where a decision is going to have to be made," Victorino said. "It's out of my hands, obviously. Every day it has progressed in a positive direction. ... I'm happy and satisfied with that."
Victorino injured himself on a swing, but said that he has not experienced any pain during light hitting drills or exercises since. While he said there has been no setbacks, he can still feel some discomfort in his back when he makes certain movements.
The frustrating part, Victorino said, is that he has not suffered from back issues before, but he also views that as a positive since there is nothing to suggest this injury is anything but an isolated incident.
"It's not fun to sit here every night having to watch. I'm getting antsy," Victorino said.
Based on Major League Baseball rules, a team can backdate a player's time on the DL 10 days after the initial injury if that player has not appeared in a game, so the Red Sox still have more time, if needed.
"Whether or not he's coming out of batting practice Thursday and is available for [Thursday] night's game remains to be seen, but optimistically, we are looking at Friday in Texas," manager John Farrell said.
Chris Toman is a contributor to MLB.com. This story was not subject to the approval of Major League Baseball or its clubs.