Move to top of lineup sparks Dozier, Twins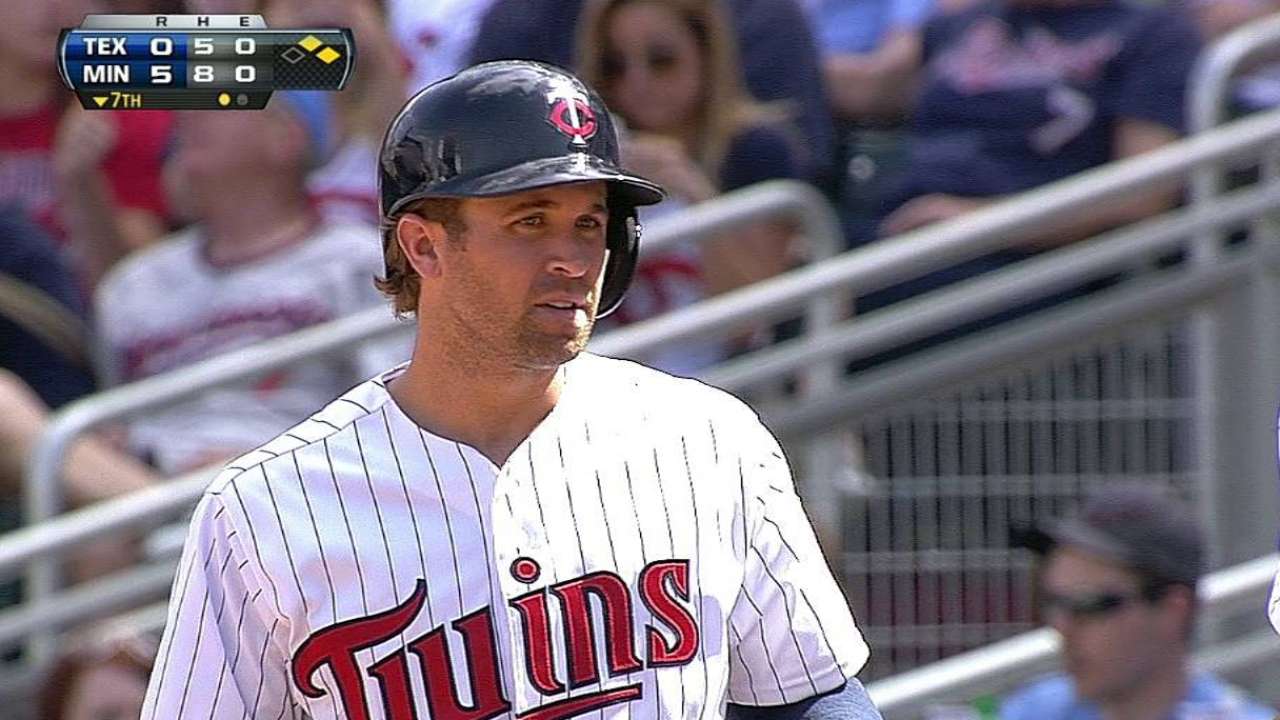 DETROIT -- Infielder Brian Dozier has found a home in the leadoff spot -- at least for the time being.
Dozier hit .152 (5-for-33) with a .237 on-base percentage through the first 10 games, hitting out of the No. 8 spot. He moved to the leadoff spot on April 16, went 2-for-5 with a walk and two RBIs, and has been there ever since.
Dozier is 12-for-37 (.324) through nine games in the leadoff spot, pushing his season average up to .243 and on-base percentage up to .295. The Twins are 5-4 in those games.
"I guess it excited him. I'm sure he got fired up for it," manager Ron Gardenhire said. "He's up to the challenge. He's the kind of kid you don't worry about too much. From Spring Training Day 1, when he came in there and moved over to second base, he just had all the confidence in the world. When you started to look at it after we moved [outfielder Aaron Hicks out of the leadoff spot], he was pretty simple to stick in there. I didn't think too much would bother him.
"He's just going to go about his business and he has. He can run a little bit, he's not afraid to steal some bases and he's putting a lot of good swings together."
Dozier went 0-for-4 Monday to snap a four-game hitting streak and a 10-game streak of reaching base safely.
"He's been at the top of the lineup [in the minors]. Even in spring, I had him batting second," Gardenhire said. "He's used to hitting in the first inning. Like I said, he's not a kid I'm too awful worried about. He went through some things last year and has rebounded very nicely."
Chris Vannini is a contributor to MLB.com. This story was not subject to the approval of Major League Baseball or its clubs.