Infante thriving out of No. 9 spot for Tigers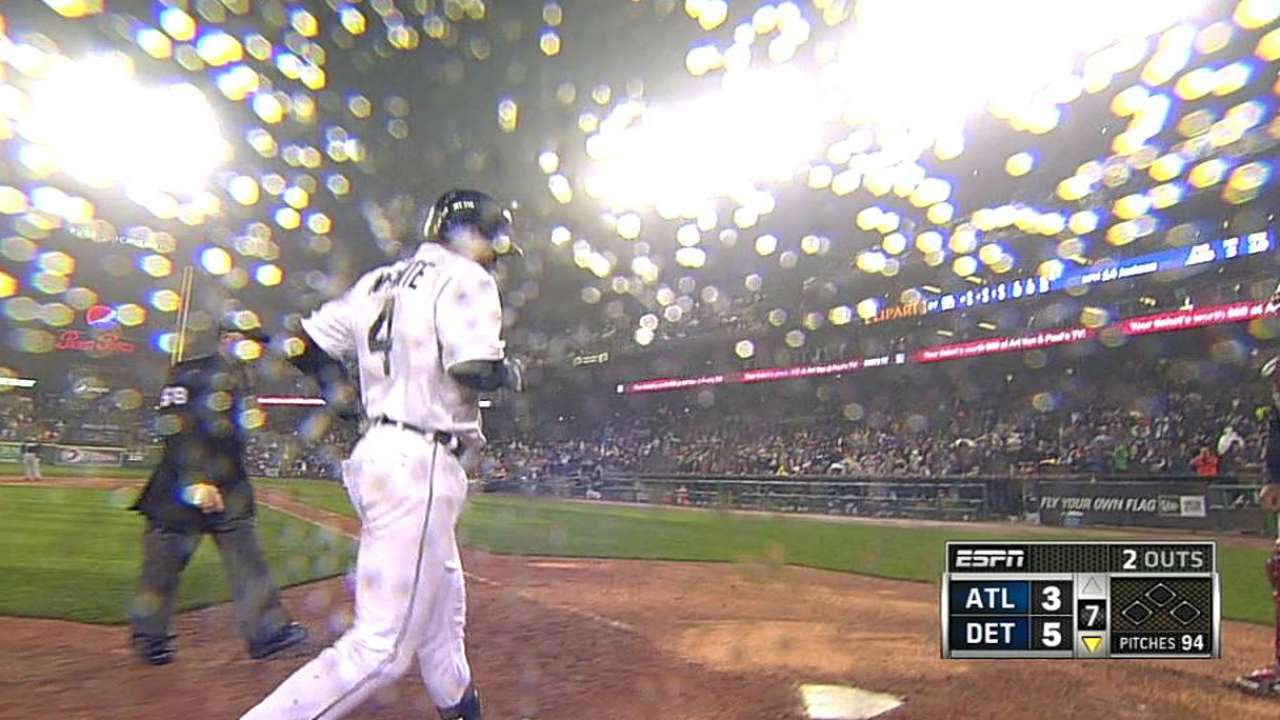 DETROIT -- Torii Hunter has an analogy for the top half of the Tigers' lineup. Leadoff hitter Austin Jackson is the table-setter, and Hunter is the server, for the middle of the lineup to go eat.
He now has a comparison for No. 9 hitter Omar Infante.
"He's the silverware," Hunter said Saturday.
That will do. The way Infante is hitting so far this year, for a No. 9 hitter, is sterling. It's making the days of the Tigers' offensive struggles at the bottom of their lineup a distant memory.
Nobody in baseball -- in other words, nobody in the American League, since the National League has the pitcher batting ninth -- has as many hits out of the No. 9 spot as Infante, and it's not close. He has 23; nobody else has more than 15.
Infante went 2-for-4 with a solo homer in Sunday's 8-3 win over the Braves, and he went 6-for-12 with two doubles, two homers and five runs scored in the series batting ninth.
"Omar's a good hitter," manager Jim Leyland said. "He's a smart hitter. He's got a feel for what they're trying to do to him. He's not a home run hitter, that's for sure, but he can jump on one once in a while, as he's done the last couple days."
Just two other No. 9 hitters in baseball, Yankees infielder Jayson Nix and Astros shortstop Marwin Gonzalez, entered Sunday batting over .300 from that spot. Infante, at 23-for-65, is batting .354 in the nine-hole.
Hunter's comparison is ironic, because Infante might well have ended up being the server if not for him. Infante bounced back and forth between the ninth and second spots down the stretch last season, depending on the opposing pitcher. When Hunter signed with the Tigers in November, he took the second spot.
As it turned out, the Tigers gained more than a No. 2 hitter with Hunter's arrival. They gained a No. 9 hitter as well.
Jason Beck is a reporter for MLB.com. Read Beck's Blog and follow him on Twitter @beckjason. This story was not subject to the approval of Major League Baseball or its clubs.